The Olympics are coming! Pyeongchang 2018 Olympic and Paralympic Games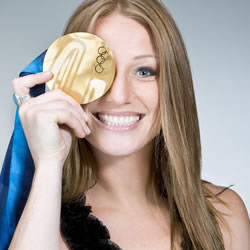 On February 9, 2018 Korea will host the world in Pyeongchang for the Olympic and Paralympic Games.  Like many Games before them, Pyeongchang is facing both controversy and political challenges as the Games approach.
From living in the shadow of North Korea's Kim Jong-Un's nuclear threats to the IOC ban on Russian athletes, some of these topics threaten to overshadow the real focus of the Games themselves – the athletes.
The bottom line, the athletes attending these Games will have to deal with these issues along with all the other distractions that come with representing your country at an Olympic Games.
Be inspired and amazed by Olympic speakers and broadcaster greats who, like the athletes heading to Korea, have faced these types of challenges head on.  They'll share their secrets of success and their brushes with failure to inspire and motivate your group to overcome any and all obstacles.
Contact ProSpeakers.com today to include any of these inspirational speakers at your next conference and event.
For a full list of our Olympic speakers www.prospeakers.com/topic/olympic-spirit
To book please get in touch via our site www.prospeakers.com/contact
Or call us for more information! 416-420-4525