Steve Phillips
TSN Baseball Analyst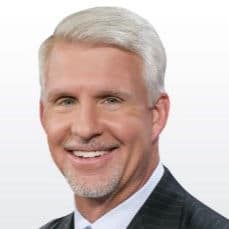 Drawing from his long career as a baseball executive, TSN Baseball Insider Steve Phillips delivers valuable insight and in-depth analysis of the MLB across TSN properties, including SPORTSCENTRE.
In his dedicated baseball column on TSN.ca, Phillips addresses the hottest topics of the week, breaking down everything from player performances and division races to trades and injuries.
Phillips brings a decade of front office experience to his analysis of MLB players and prospects. He directed the New York Mets' minor league operations from 1991-1997, at which point he was promoted to General Manager, where he remained until 2003.
Speakers Like Steve Phillips
Check Speaker Availability and Pricing
Keynote Sports Evening
With years at TSN, this sports media expert has seen it all. As a keynote or as Master of Ceremonies, they will provide hilarious anecdotes about your favorite Sports personalities and professional athletes. Go behind the scenes of Sports like never before!
High Performance & Leadership
The sports media talent engages people on how to approach life with a new standard of high performance.  They share strategies on how to not only make it to the next level, but to excel when you get there. They will provide insights and techniques to perform at this high level on a consistent, daily basis.
Event Moderator
Having interviewed numerous professional athletes, they can tap into that key learning or lessons from sport and life. They will make sure the discussion is lively and entertaining.
Customized Topics
Work with this TSN Talent to develop a topic that meets the needs of your audience – key topic areas include leadership, high performance, dealing with adversity and the future of sports.