Jeff O'Neill
TSN Hockey Analyst and Former NHLer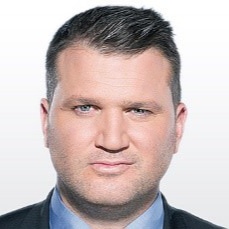 Never one to shy away from contact in the hockey world, Jeff O'Neill continues to bring the same hard-hitting approach to delivering his opinion as a TSN Hockey analyst and a co-host of TSN OVERDRIVE with Bryan Hayes and Jamie McLennan on TSN Radio 1050 in Toronto.
O'Neill cuts to the chase when breaking down key plays, adding valuable perspective gained over his 12-year NHL career.
Also known as the "O-Dog", the King City, Ont. native was the top OHL player selected in the 1994 NHL Draft at fifth overall. During his NHL career he played with the Hartford Whalers, Carolina Hurricanes, and Toronto Maple Leafs.
Speakers Like Jeff O'Neill
Check Speaker Availability and Pricing
Keynote Sports Evening
With years at TSN, this sports media expert has seen it all. As a keynote or as Master of Ceremonies, they will provide hilarious anecdotes about your favorite Sports personalities and professional athletes. Go behind the scenes of Sports like never before!
High Performance & Leadership
The sports media talent engages people on how to approach life with a new standard of high performance.  They share strategies on how to not only make it to the next level, but to excel when you get there. They will provide insights and techniques to perform at this high level on a consistent, daily basis.
Event Moderator
Having interviewed numerous professional athletes, they can tap into that key learning or lessons from sport and life. They will make sure the discussion is lively and entertaining.
Customized Topics
Work with this TSN Talent to develop a topic that meets the needs of your audience – key topic areas include leadership, high performance, dealing with adversity and the future of sports.