Sharon Hampson
of Sharon, Lois and Bram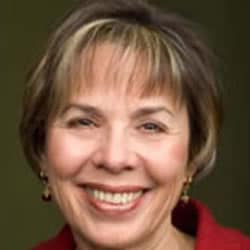 Sharon Hampson is a Member of the Order of Canada, and the recipient of many awards, including the Danny Kaye Humanitarian Award, the YWCA Woman of Distinction Award, and The Alliance for Children and Television Lifetime Achievement Award. She has been an Ambassador for UNICEF and was Founding President of Willow Breast Cancer Support Canada and is the recipient of a Doctor of Humane Letters from Mount Saint Vincent University
Sharon is a member of Canada's much-loved trio of family entertainers, Sharon, Lois & Bram, who have entertained families across North America since 1978. Through their touring, their gold and platinum CDs, their acclaimed television series The Elephant Show and Skinnamarink TV, the trio has sung its way into the hearts and homes of young and old alike.
Sharon Hampson has been surrounded by music all her life. Having grown up with the songs of politically and socially active artists, she remains personally committed to issues of social justice. Much of her commitment to music, and her sense of the possibilities of understanding between people, reflect those early influences.
Whether singing or speaking, Sharon immediately establishes a bond with audiences of all ages. Loved for her warmth and wit on stage, she extends her caring and concern for people far beyond the footlights.
A three-time breast cancer survivor, Sharon Hampson's far-reaching career and life experiences are the foundation for her message. With her personal stories, Sharon shows how to use resilience and optimism as a springboard to success and happiness. For much of her life, Sharon has been singing her way into the hearts of families and fighting for the health of Canadian women."
- Read More -
Speakers Like Sharon Hampson
Sally Armstrong
Amnesty International Award Winner, Order of Canada Member, Filmmaker, Author, Human Rights Activist
Rona Maynard
Former Editor of Chatelaine Magazine
Dr. Janet Lapp
Virtual Motivational and Thrive During Fast Change - Leading at the Edge
Check Speaker Availability and Pricing
"*" indicates required fields
"You were wonderful! Any doubts you had on your suitability were dispelled by the reaction of the audience. They loved you. Your message was inspiring and the delivery was fun. Crestwood College
"We have many great comments on your speech Sharon and how sincere and educational it was to all, men and women alike. The compliments were many and still coming". Women's House Serving Bruce and Grey
"Not only were you the perfect, composed and sensitive adult addressing the bittersweet gathering-the entire exchange was poignant and pertinent". YWMA Women of Distinction Award.