Ron Ellis
Former Toronto Maple Leaf, Hall of Famer, Mental Health Advocate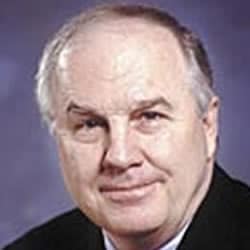 Celebrated hockey legend Ron Ellis combined skill and sporting play throughout his 15 year NHL career. Playing his entire professional career for the Toronto Maple Leafs, Ellis has become one of the most respected individuals to ever wear the "blue and white'. Ellis totalled 350 regular season and playoff goals and was a key member of the Leafs' 1966-1967 Stanley Cup winning squad.
Born in Ontario, Ellis began his hockey career by joining the Toronto Marlies where he began his preparation for the NHL. Ellis impressed coaches and fans in his first NHL season by scoring 23 goals and maintaining zeal and a solid sense of sportsmanship.
Ellis distinguished himself on the international stage with Team Canada at the 1972 Summit Series where he participated in all eight games. After scoring 32 goals for the Leafs in the 1974-75 season, Ellis retired to pursue other interests.
After a brief return to professional hockey, Ellis returned to retirement and in 1986, began fighting his battle with depression. His dedication to mental health care and awareness has led him to work closely with the Centre for Addiction and Mental Health, drawing attention to the stigma associated with depression. Ellis went public with his story as the co-writer of his biography, Over the Boards: The Ron Ellis Story.
Currently, he is the Director of Public Affairs for the Hockey Hall of Fame, and the Founder of the Ron Ellis Team Canada Foundation, a charity that supports various organizations. Ellis has dedicated himself to eliminating the stigma of depression in the workplace, and speaks about his experiences with humour and empathy.
In his motivational speeches, Ron gets into the sense of the drama and passion that fuelled his years in hockey, and how teamwork and working together is such an important part of winning. His hockey stories include many wonderful anecdotes and descriptions of teammates and foes alike, especially the thrilling inside stories of the 1972 Summit Series. Great after-dinner entertainment for both hockey fans and those who wish they were!
- Read More -
Check Speaker Availability and Pricing
"*" indicates required fields
Recent Publications by Ron Ellis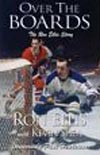 Over the Boards: The Ron Ellis Story