Jack Armstrong
Virtual Keynote Speaker
Charismatic Commentator, 'The Coach' – Virtual Sports Celebrity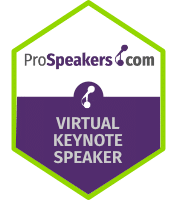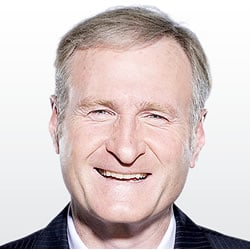 Best known as the colorful and entertaining voice of the of the 2019 NBA Championship winning Toronto Raptors, Jack Armstrong has spent more than two decades covering the NBA and College basketball for TSN and NBA TV. His broadcast work has earned him multiple Canadian Screen Awards and helped an entire nation fall in love with Canada's basketball team.
Before becoming a broadcaster, Jack spent ten years as the head basketball coach at Niagara University where he was named Division I New York State and MAAC Coach of the year for the 1992/93 season. Prior to his time at Niagara, Jack served four years as an assistant coach at his Alma Mater, Fordham University (Bronx, NY) where he also earned his BA in History and an MA in Public Communications.
Beyond basketball, it's the 56 year-old Irishman's family experience that help shape his view of the world. Raised in the Brooklyn, NY along with his three brothers, Jack lost his father when he was just seven. Later in life when Jack and his wife Dena found out they couldn't have children of their own they decide to adopt three young boys. Through their adoption experience, they learned that there was a disproportionate amount of African American children in the foster care system and decided to welcome three young black boys into their homes and hearts.
An avid marathon runner, Jack believes that anything is possible and brings his energy, coaching philosophy and kind heart to everything he does. If you're looking for a dynamic keynote speaker to engage and inspire your organization, consider Jack for your next event.
Speakers Like Jack Armstrong
Check Speaker Availability and Pricing
"*" indicates required fields
"Jack was fantastic, as he truly understood how to take his experiences and inspire the crowd. He made himself available both before and after the breakfast for photos/discussions, and was an all around perfect speaker for our event this year."