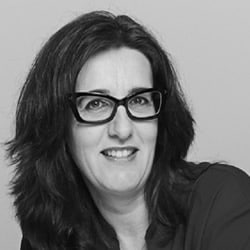 Book Dominique Laverdière
For more than twenty years, Ms. Laverdière has played several roles in teams supporting major technological transformation programs.
With a solid foundation in project management acquired at the beginning of her career, Ms. Laverdière quickly made use of her training in psychology to assist program managers in all aspects of human resources management. Whether it is to support the hiring process or to ensure a work environment conducive to the formation of high-performance teams, she has been able to create alliances based on trust and respect. She has worked in companies of all sizes and supported managers with diverse backgrounds and experiences.
Dominque Laverdière's expertise brings to technical projects the dimension of the impact of technologies on humans. The first field of intervention is often the implementation teams who are at the forefront of this organizational transformation.
Perfectly bilingual, she is comfortable in multifunctional and multiethnic teams. Its intervention strategies allow rapid integration of individuals and optimal use of talents.
Sectors  
Aerospace
Banks
Marketing and publications 
Restoration 
Retail
MRO
Health and pharmaceutical
Expertise
Establish relationships of trust at all levels of the organizationCommunication with business leaders 
Establishment of cohesive and effective teams 
Holistic vision of business imperatives
Languages
French: fluency in spoken and written language
English: fluency in spoken and written language
- Read More -
Speakers Like Dominique Laverdière
Integrating the new generation into the workforce
From teams to a collaborative culture
Workplace etiquette
Building teams: a wholistic view to hiring
Creating a new family: how to thrive after a separation