David Coletto
Expert in Canadian Public Opinion and Consumer Trends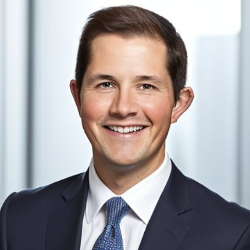 David Coletto stands as a beacon in the field of marketing research, bringing over 15 years of expertise in tracking Canadian public opinion and consumer trends, particularly in technology, news consumption, and public policy. As the CEO and a founding partner of a Research Firm, a highly respected Canadian market research and strategy firm, he has cemented his reputation as one of Canada's foremost experts on generational change and market insights.
His insights and strategic advice have guided a multitude of Canada's leading associations, corporations, and non-profits across diverse sectors such as pharmaceutics, transportation, financial services, education, natural resources, telecommunications, media, tourism, and retail. Coletto's client list boasts renowned names like Cooperation Canada, Oxfam, Shaw Communications, the Canadian Medical Association, the Bank of Canada, and the Canadian Real Estate Association, showcasing his wide-ranging influence and impact.
Recognized for his expertise, Coletto is a sought-after commentator for media and organizations, offering incisive analyses of public opinion and research methodologies. His acumen was acknowledged when the Ottawa Business Journal and the Ottawa Chamber of Commerce named him one of Ottawa's "Top 40 Under 40" in 2013.
With a PhD in political science from the University of Calgary, Coletto continues to shape the minds of future experts as an adjunct professor at the Arthur Kroeger College of Public Affairs at Carleton University. His courses on polling and public opinion, political marketing, research methods, and public affairs strategies are pivotal in educating the next generation of researchers and strategists.
To book David for your new speaking event – contact prospeakers.com at 416 420 4525.
Speakers Like David Coletto
Check Speaker Availability and Pricing
"*" indicates required fields
Check Availability for David Coletto
Adapting to the Shortage Economy: Strategies for Modern Leadership
In this era marked by supply chain disruptions, labour shortages, and economic uncertainties, David Coletto navigates the complexities of the shortage economy. His presentation, backed by national survey data, offers a thorough analysis of how these challenges affect Canadian businesses and households. Coletto provides leaders with insightful strategies to adapt and thrive, emphasizing long-term planning and agility. The talk is tailored to different industries, addressing both the immediate and future impacts of this economic shift, and explores the wider retail and political ramifications, equipping leaders with the tools to navigate this new economic landscape effectively.
Embracing Digital Transformation: The Key to Thriving in Disruptive Times
David Coletto delves into the critical role of digital transformation in today's rapidly changing business environment. Highlighting how technological advancements can mitigate the effects of supply chain disruptions and labour shortages, this presentation explores practical approaches for integrating digital solutions. Coletto provides insights into leveraging technology for operational efficiency, customer engagement, and competitive advantage, drawing on real-world examples and current research. This topic is especially relevant for leaders seeking to harness digital tools to not only survive but excel in an era of unprecedented challenges and opportunities.
Sustainable Leadership in an Unsustainable Economy
This presentation by David Coletto explores the concept of sustainable leadership in the face of economic instability. As businesses grapple with fluctuating markets, resource scarcity, and environmental concerns, Coletto examines how leaders can develop sustainable practices that ensure long-term success. He discusses the balance between economic growth and environmental stewardship, highlighting innovative approaches to sustainable business models. This talk is essential for leaders aiming to align their organizations with the values of responsibility, resilience, and adaptability, ensuring they not only survive but also contribute positively to the world amid ongoing economic challenges.
Where does David Coletto travel from?
David Coletto is based in and travels from Toronto, Ontario, Canada.
What topics does David Coletto speak on?
David Coletto speaks on Canadian public opinion, consumer trends, generational change, market research methodologies, and the intersection of public policy with consumer behavior.
What is David Coletto's speaking fee?
David Coletto's fee ranges depending on the event, but he is normally $12,500 CAD plus travel for a speaking engagement.
How long is David Coletto's typical keynote speech?
The standard length of David Coletto's keynote speeches is approximately 45 to 60 minutes, though this can be tailored to meet specific event requirements.
Does David Coletto offer Q&A sessions after his talks?
Yes, David Coletto is available for Q&A sessions after his presentations, providing audiences with the opportunity to delve deeper into his topics of expertise.
Is David Coletto available for panel discussions and workshops?
Besides keynote speeches, David Coletto is available for participating in panel discussions and conducting workshops, adding value with his deep knowledge and insights.
Can David Coletto tailor his presentations to specific audiences or themes?
David Coletto is skilled at customizing his presentations to align with the specific themes and audiences of various events, ensuring relevance and impact.
What are some of David Coletto's notable past speaking engagements?
David Coletto has been a featured speaker at various prestigious events and forums, showcasing his expertise in market research, public opinion, and generational trends.
What technical requirements are needed for David Coletto's presentations?
Standard audio-visual equipment such as a microphone, projector, and screen are typically required for David Coletto's presentations. Any specific technical needs can be discussed during the booking process.
How can we book David Coletto for our next event?
To book David Coletto for an event, it is recommended to contact the team at ProSpeakers.com at 416 420 4525 for detailed information on his availability, booking process, and any other arrangements needed for his speaking engagement.