Howard Green
Virtual Keynote Speaker
Virtual Business Analyst and Virtual Emcee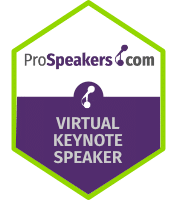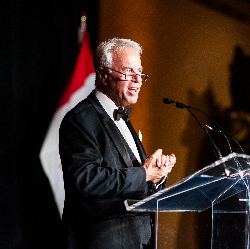 Howard Green is a three-time bestselling author and was one of the founding team at Business News Network (now BNN Bloomberg) where he anchored for 15 years. In addition to writing books, he's provided communications advisory services to corporations, pension funds, universities and regulatory agencies. His three-decades in broadcast journalism give him the singular experience required for transformational C-Level presentation coaching, facilitating board and executive committee meetings, moderating C-Suite and expert-level conversations, building institutional narratives and conducting storytelling workshops. 
Howard's latest book, Railroader: The Unfiltered Genius and Controversy of Four-Time CEO Hunter Harrison, was an instant #1 bestseller and finalist for the National Business Book Award. It's one of the books Bill Gates read in 2019 and none other than Warren Buffett called it "an interesting read."
As long-time host of BNN's flagship show, Headline with Howard Green, Howard conducted some 14,000 interviews; from Richard Branson to Tony Blair to Alan Greenspan. In 2013, HarperCollins published his first book, Banking on America: How TD Bank Rose to the Top and Took on the USA, an immediate bestseller. In 2016, he released his second book, co-authored with Charles Bronfman. Distilled: A Memoir of Family, Seagram, Baseball and Philanthropy was also a bestseller and finalist for the National Business Book Award. 
In addition, Howard is a prize-winning documentary maker. He directed, wrote and co-produced The Investigation of Swissair 111, a film about the multi-year inquiry into an air crash that cost 229 lives. For that, he won the top TV prize in Canada, The Gemini Award and was nominated for two Emmys for a version that aired on PBS's NOVA. The film was broadcast worldwide.
Howard was a recipient of the prestigious Knight-Bagehot Fellowship at Columbia University, where he earned his Master's. He is also a graduate of Carleton University's School of Journalism. He served on the board of directors of the Canadian Journalism Foundation and is currently a special advisor to the Chair of Dyslexia Canada.
Speakers Like Howard Green
Check Availability for Howard Green
What Could Possibly Go Wrong?
Often not what you think. A journey through missed predictions and what to do about it.
Turnaround King
The Archaic, Polarizing Leadership Lessons of Four-Time CEO Hunter Harrison.
Heads they win, tails you lose
The Truth about Executive Compensation and what it's doing to society.
Recent Publications by Howard Green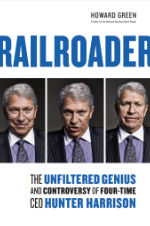 Railroader: The Unfiltered Genius and Controversy of Four-Time CEO Hunter Harrison
"The event was a great success and you played an integral role in steering us though the evening's program with great momentum and professionalism. Your experience and knowledge combined with your easy going style make you the ideal host for the gala"
John Wallace – President, Caldwell