Something Different: Mark of a Leader
The Mark of a Leader is a revolutionary program that inspires corporate workforces across North America to  improved performance. A powerful, multimedia presentation, The Mark of a Leader promotes lasting results and rave reviews from its unique approach to storytelling and  leadership. Book Doug Keeley or Tim Magwood to passionately deliver this unique presentation at your next event.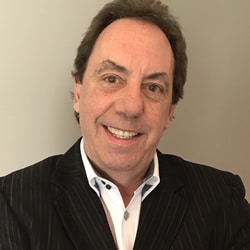 Doug Keeley is one of North America's  top communicators and a self-professed "leadership junkie." Keeley has helped clients revive  dormant brands, drive huge increases in sales, build long-term customer  loyalty, and motivate workforces to improved performance and productivity. His  clients over two decades include American Express, Bayer, IBM, Nortel, Pfizer,  Scotiabank, Sears, RBC, Sony, SunLife, and Xerox. He has been interviewed on radio  and television for CBC, CTV, CITY TV and Global, and been the subject of  stories in The Globe and Mail, The Toronto Sun, The Toronto Star, The  National Post, Marketing, and Strategy magazines. Keeley has written  many magazine stories and columns, and appeared as a subject expert in two  books on creativity and corporate culture.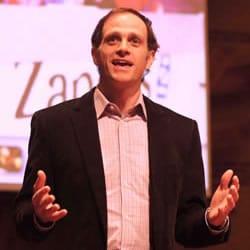 Tim Magwood is a creative, collaborative and passionate leader. A colleague describes him  as a "lightning rod in driving positive change." Tim has the head of an  entrepreneur, the heart of a coach, and the soul of a singer/songwriter. As a  seasoned facilitator and presenter, he has brought value to over 10,000  participants. Before  entering the business world, Tim delighted audiences in stage productions such  as Les Miserables (Royal Alexandra Theatre, National Arts Centre), Napoleon  (Elgin Theatre), and Fiddler on the Roof (Huron Country Playhouse). In  the mid 1990s he joined Canada's largest private communications firm at the  time, ICE, as a Senior Account Director, and worked with many of Canada's  biggest and best corporations. He left to pursue his passion for training,  becoming a senior consultant and trainer with Horn and Associates where he  designed and delivered sales and sales management training programs. In  1999, his vision was to create the "defacto sales learning leader in Canada."  He started Fusion Learning, which became the fastest growing sales  effectiveness firm in the country, providing programs for hundreds of corporate  clients including Dynamic Funds, Rogers, BDC, Molson Coors, and TD Bank. Tim  sold his shares in Fusion in 2010, but continues to work with them. Tim reunited with ICE's CEO Doug Keeley as a Consultant Storyteller at the Mark of a  Leader in late 2012.
Tim now combines his unique skills and passion for  leadership to teach, challenge, and inspire businesses and educators through  The Mark of a Leader program. Outside  of work, he enjoys time with his wife and 3 kids, and fuelling his passion for  music, recently releasing his second successful CD of original songs.
To book Doug or Tim for your next event, give us a call at 416-420-4525 or be in touch via our site.