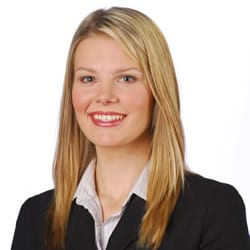 Sara Orlesky is the Winnipeg Bureau Reporter for SPORTSCENTRE, Canada's #1 sports news and information program. Sara joined the SportsCentre broadcast team in January 2008 as a reporter for the Toronto bureau, filing reports on major sports stories including the Toronto Maple Leafs, Raptors, Blue Jays and Argonauts, as well as national and international sporting events.
Orlesky joined the CFL on TSN broadcast team as a sideline reporter for the 2008 season where she has since covered regular season and playoff games including the Grey Cup.
Born and raised in Winnipeg, Orlesky has worked in the broadcasting industry for eight years and has covered a wide range of major events including numerous Grey Cups, IIHF World Junior Championships and the Stanley Cup Finals.
Prior to joining TSN, Orlesky began her career as a weekend sports producer in Vancouver. Orlesky was soon promoted to weekend sports anchor, where she remained until 2004.
Speakers Like Sara Orlesky
Check Speaker Availability and Pricing
"*" indicates required fields