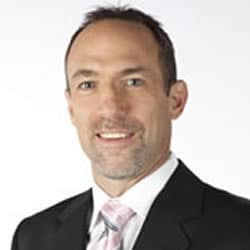 Ray is the all time record holder in the Western Hockey league with 108 goals in a single season. He represented Canada internationally 4 times and won silver medals at the World Championships in 1989-1996.
Ferraro was a broadcaster for ESPN 1996-2002 and a studio analyst in 2006 for the Torino Olympics. He was the hockey game analyst for the Vancouver 2010 Olympics.
Prior to joining TSN in 2008, Ferraro worked as a game analyst on Edmonton Oilers telecasts for the past five years and as a studio analyst on ESPN's NHL2NITE. He also appeared as a studio analyst on the NHL on NBC. Ferraro is also a regular on the TEAM 1040 radio station in Vancouver and Canucks TV.
Ferraro played for six teams during his 18-year NHL career (Hartford, New York Islanders, New York Rangers, Los Angeles, Atlanta and St. Louis), scoring 408 goals and 490 assists in 1,258 NHL regular season games played. He also played in 68 NHL playoff games, recording 21 goals and 22 assists.
In addition, Ferraro played in the 1992 NHL All-Star Game and was the WHL Player of the Year and leading scorer in 1983-84.
Speakers Like Ray Ferraro
Check Speaker Availability and Pricing