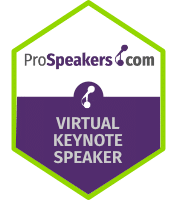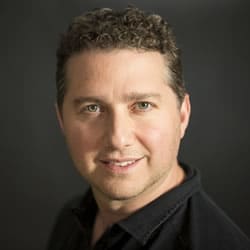 Marc Saltzman has reported on the high-tech industry since 1994 - 25 years ago! - as a freelance journalist, author, lecturer, consultant, and radio and TV personality. His specialties lie in consumer electronics, computers, Internet trends, small-to-midsized business technology and interactive entertainment.
Along with his weekly syndicated columns with Gannett (109 publications a week), Marc currently contributes to more than 30 prominent magazines, newspapers and websites: USA Today/USA Today.com, Yahoo, AARP – The Magazine, The Costco Connection (U.S. and Canada), MSN, Toronto Star, Metro, Connected (Rogers Publishing), TELUS Talks Business, Common Sense Media, Homefront, OWL, and others. Marc has also written 16 books, his latest being Apple Watch for Dummies.
Marc Saltzman was one of the first journalists in the world to break open the MP3 phenomenon in late 1997 on CNN.com. He correctly predicted this controversial audio file format would revolutionize the recording industry.
In June 2006, Marc Saltzman was invited to join celebrities such as (now President) Donald Trump, Al Gore and Stephen Hawking to answer a question for the "Ask The Planet" promotion sponsored by Yahoo! Answers. Marc was tapped as a leading consumer technology expert.
Along with his own YouTube channel (3M video views), Marc hosts the #GearUp show on WatchMojo, one of the most popular YouTube channels (#30 in the world) with more than 20 billion video views and more than 16 million subscribers. Marc joined WatchMojo in September, 2016. Marc is also very active on Twitter, Facebook, Instagram, and LinkedIn.
Marc writes and hosts "Gear Guide," a technology-focused video that runs nationally across Canada at Cineplex Entertainment movie theaters. Running about five minutes before the feature film begins, this 1-minute clip airs daily on more than 1,650 theater screens, 6 times a day per screen, resulting in approximately 7 million "captive" impressions per month. Marc also writes for Cineplex's digital signage arm, with "Gear Guide"-branded content displayed across Canada on screens in office towers, shopping malls and other public locations.
In May 2019, Marc will host "Tech Impact," a new television show on CNBC, Saturdays at 11am ET/8am PT, in the U.S. and Canada.
In May of 2001, Marc became a frequent technology expert at CNN, the Cable News Network. Over the years, Marc has discussed a wide variety of tech trends, news and reviews live on-camera. Marc is also a frequent guest on HLN (CNN Headline News), FOX, and in Canada: CTV, Global TV, CP24, CHCH, and TSC. Marc has also been a guest on NBC's "Today Show," "CBS Early Show," "Access Hollywood," "Entertainment Tonight" and QVC's Saturday Q."
As of July 2017, Marc is the host and producer of "Tech it Out." Syndicated through Radio America, with 277 stations that pick up a 1-minute feature (M-F), plus 49 of these affiliates also run a long-form (1-hour) weekend show. Also in the U.S., Marc is the host of "Tech Talk Thursdays," a 15- to 20-minute segment heard every Thursday at 1pm Pacific on KFI 640 AM. Owned by iHeartRadio, KFI is the no. 1 News, Talk, and Sports radio station in Los Angeles and San Diego.
In Canada, Marc also writes and hosts four radio shows: "Tech Talk with Marc Saltzman," is a nationally syndicated radio vignette (60-second interstitial) that airs daily Monday to Friday, on 35+ AM and FM radio stations across Canada, the U.S. Armed Forces Network and on XM Satellite Radio's NHL Centre Ice channel (roughly 500,000 listeners weekly).
Marc also hosts a 1-hour "Tech Talk" radio show on Canada's most listened-to talk radio station, NewsTalk 1010 (Bell Media) on Sundays from 6pm to 7pm, as well as Montreal's no. 1 English station, CJAD 800 (also Bell Media), on Saturdays from 3pm to 4pm Eastern. On Manitoba's no. 1 radio station – Winnipeg-based 680 CJOB (Corus) -- Marc hosts a twice-a-week 1-hour show entitled "Tech It Out."
Marc has also been interviewed on NPR, CNN Radio, and Martha Stewart Radio.
Marc Saltzman is one of the busier technology experts on the circuit. Speaking across North America on a wide variety of topics, Marc Saltzman enjoys talking to groups big or small, consumer- or business-oriented, and ranging from kids to seniors. Some of Marc's recent speaking topics include: the latest technology trends (for consumers and businesses); future technologies worth getting excited about (self-driving cars, space tourism, domestic robots, etc.); the app revolution; embracing social media; how to break through to mainstream journalists (PR do's and don'ts); technology for seniors; women in technology; "child-proofing" the digital world (video games, social media, netiquette, bullying and sexting); retail strategies in the digital age (including how to combat "showrooming"); online shopping safety tips; tech tools for students and educators; getting the most out of digital music, and more.
Along with delivering keynotes, Marc also enjoys emceeing events, moderating panels, delivering seminars, and hosting lunch n' learns for smaller crowds.
Marc sits on the board of Kids, Cops and Computers (kidscopscomputers.org), a Toronto-based charity that provides Internet-connected computers and accessories to students in financially-challenged neighborhoods – along with an "e-buddy" (police officer) to correspond with.
Marc is one of the Game Critics Awards judges for the annual Electronic Entertainment Expo (E3), a judge and presenter for Last Gadget Standing and Mobile App Showdown at the Consumer Electronics Show (CES), and a former judge for the annual Spike TV Video Game Awards and Codie Awards.
- Read More -
Speakers Like Marc Saltzman
Kerry Munro
Internet Leader and Digital Marketing Expert
Virtual Education: How to keep students engaged while distance learning?
Designed for educators struggling to meaningfully connect with students while learning at home, syndicated technology columnist and author Marc Saltzman shares several tips and tricks, and the latest in software and hardware platforms, as well as discussing successful pedagogical approaches for keeping kids engaged while distance learning. Marc also shines a light on five educators who have gone above and beyond to give students a rich educational experience during these challenging times. This 1-hour talk ends off with a fascinating peek into the future of EdTech, including mixed reality, A.I., robotics, and more.
Telecommute revolution – Working from Home Tips and Tricks
It might have taken a tragic event like the global coronavirus pandemic to give hundreds of millions of workers a taste of what it's like to work from home, but when the world goes back to normal, tech expert Marc Saltzman shares why 98 percent of those surveyed (by PC Mag) say they'd prefer to work from home long-term. Marc covers the pros and cons of remote working -- for the employee, employer and environment – and tips to succeeding.
Tech it Out: The Future is Nigh
If you thought today's tech was cool, to quote '70s rockers Bachman-Turner Overdrive, "Baby you ain't seen nuthin' yet." This lighthearted yet informative chat focuses on mind-blowing future technologies worth getting excited about. From the evolution of smart home and 3D printing to virtual reality and augmented reality to self-driving cars and space tourism to delivery drones and domestic robots, this visually-engaging presentation serves as an entertaining peek into the near future of consumer technology.
Tech Tools to Keep You On Your Game
Do you ever feel overwhelmed by the ever-changing world of technology? You're not alone. By translating "geek speak into street speak," renowned tech expert Marc Saltzman will help you understand, and embrace, the top tech trends when it comes to remaining productive and competitive today – including the latest in mobile devices, free apps, the "cloud," and more. Discovering how to get more done in less time, regardless of the industry you're in, in this informal but informative and motivational talk.
EdTech and STEM: Be in the Tech -Know
We're now well into the 21st century – and while the world has changed, why hasn't our education system? Are you connecting with today's youth? Are you embracing the tools they've grown reliant on to help engage with them? Are you helping to prepare them for a successful career? Renowned tech expert Marc Saltzman will help you wrap your head around today's top tech trends among students – including mobile devices, wearables, apps, gaming, social media, and more – and where we're going in the near future. This talk will also suggest a stronger in-classroom and extracurricular focus on STEM (Science, Technology, Engineering, Math).
Tech Does Retail
Technology is transforming virtually every industry, and retail is no exception. This visually engaging chat talks about the major shirt in offline and online shopping – and what retailers and brands need to know about how, when and where Canadians will consume their products and services going forward. Providing a lot of breadth over depth, Marc can discuss the intersection of technology and commerce – today and tomorrow – ranging from online/mobile shopping and peer-to-peer marketplaces to mobile payments and wearables to omni-channel retailing and apps to social media and iBeacons to augmented/virtual reality experiences and smart barcodes. In short: the physical and the virtual are colliding into a big bang the likes retailers have never seen. Are you ready?
Aging in Place: How Tech Can Help Seniors Live Longer Independently
It goes by different names — "independent living," "non-assisted living," or the preferred "aging in place" – but these phrases mean the same thing: growing older without having to move to a healthcare environment. Nearly 90% of seniors want to stay in their own homes as they age, says AARP. Today, high-tech monitoring systems and other gadgets are helping seniors age in place independently, while giving family members peace of mind in the process. What's more, home-based tech tools are far less expensive than moving into an assisted living environment. In this keynote presentation, Marc Saltzman explores the myriad of options available to help our loved ones live longer on their own terms, and in their own home.
Recent Publications by Marc Saltzman