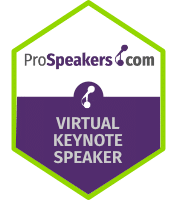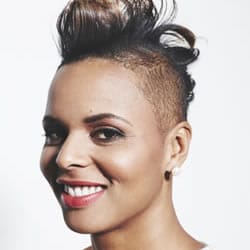 Karina is a retired Olympic bronze medalist and professional athlete who has the distinguished honor of being one of the longest serving soccer players for Canada. With a prestigious career that spanned almost 18 years at the international level, she participated in 5 FIFA World Cups and two Olympic Games, winning an Olympic medal, and making her and her team household names. Karina's career path takes her around the globe both in person and digitally, where she participates in global leadership initiatives and delivers motivational keynote addresses, speaking to diverse audiences.
She has spoken at the United Nations General Assembly events on two separate occasions, as well as the United Nations Race Against Climate Change. A dynamic speaker, she has engaged large audiences at major events including Canada's 150th Celebration, Women Empowerment Conferences as well as several Leadership Conferences and was the Host of TED x Vancouver. Karina's authenticity and vulnerability makes her relatable and allows her to connect with all audiences, ranging from fortune 500 companies, to small businesses, to 20,000 seat venues filled with adults and kids alike.
In 2018 Karina accepted the position of Head of Women's Football for CONCACAF and its 41 countries where she works in leading the confederation with developing and growing the women's game and using football as a means of empowering young women globally.
In March 2020, amid the COVID 19 world crisis, Karina gave birth to her daughter. Shortly after delivery, Karina suffered heart failure and had to be re-admitted to the hospital, separating her from her newborn and her husband. Due to possible COVID exposure, she then had to do a 14-day self-quarantine allowing no contact with her newborn or her husband. It was in this challenging and uncertain time that Karina found herself redefining her purpose. A positive role model and highly sought-after motivational speaker, Karina is a passionate advocate for inclusion, diversity and humanitarianism.
She has spoken on developing the mindset of an Olympian, her experiences traveling to some of the world's poorest places as a UNICEF ambassador, her transition from and elite athlete to a leader in the corporate world and living in the uncomfortable of change. Karina knows how to create an Olympic Culture in any organization. Karina's goal at the end of every speaking address is for her audience walks away inspired, motivated, asking hard questions, having even harder conversations, and ultimately being a better version of themselves. In Karina's own words, she truly believes that we all have greatness within us. Sometimes we just need to be reminded that we should live everyday aiming to be the best version of ourselves.
Speakers Like Karina LeBlanc
Check Speaker Availability and Pricing
Our Lives Have Prepared Us For Greatness - An Olympian's Story Of How She Redefined Her Purpose Through COVID
Olympic Medalist, UNICEF Ambassador, Honorary Captain of the Royal Canadian Navy, Head of Women's soccer for 41 countries at CONCACAF, and now, most importantly, a new mother to her 5-month-old daughter.
Karina LeBlanc will take you through her journey from immigrating to Canada as a shy 8 year-old, to becoming an Olympic medalist, and recently, just a week after giving birth, surviving heart failure and a COVID scare, which led to a 17 day separation from her husband and daughter. It was during this time that she realized that all of her life experiences, and the mindset that made her a two-time Olympian, had prepared her for these difficult times.
In telling her story of how in the midst of a pandemic, she was able to redefine her purpose, she will leave you recognizing the greatness we have within ourselves, during these difficult times.
Corporate:
Karina's high performance way of thinking and mental resilience is the springboard for her corporate speaking engagements. She has the unique ability to relate to people on a personal level as she shares her successes and failures along with her strong belief that behind every failure comes your greatest successes.
Team work and team building skills
Holding ourselves and each other accountable
Being creative and taking risks
Working towards finding a collective goal
Understanding who you are as a company
Leadership
Connecting to something larger than yourself
General Adult Audiences:
General Adult Audiences:
Karina is a captivating presenter who speaks straight from the heart, encouraging her audience to believe in the ability to shift their way of thinking.
Living a purposeful life
The 48-hour challenge to be the best version of you, everyday
We all have a purpose here on earth. What is yours? Are you living it?
Leaving the world on E for Empty
Being creative and taking risks
Working towards finding one collective goal and dream
Kids:
Karina's message to children is to connect to the essence of what will take them from special to great! That passion + courage + purpose enables them to dream big! To motivate them to work harder and smarter than anyone else and to believe in themselves!
"That speech was so moving Karina! We can't thank you enough for believing that your best version of yourself means doing all you can to help the children & families who need it most" UNICEF Canada
"Your huge heart speaks louder than the words you write. Thank you for being so kind, generous and open". Karen Pinter
"Sometimes life brings us something useful at just the right time and hearing you speak about purpose and being your best self is something really helpful to me right now". Danielle Moffat
" Karina is unbelievable!! She is so generous with her time, so genuine and down to earth. Multiple participants mentioned that she was the best speaker they have ever heard at any conference. She made an immeasurable impact on all participants and will be fondly remembered always." Sysco Foods