Steven Caldwell
TSN Soccer Analyst and Speaker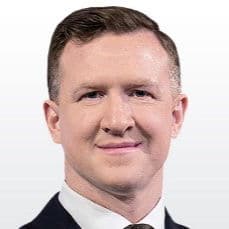 Having joined the TSN team in 2011, Mark Masters works as the network's dedicated hockey reporter throughout the season, providing multi-platform reports on Sportscentre, TSN.ca, and across the network's full slate of hockey programming on TSN
In 2014, Masters covered Grand Slam tennis for TSN, reporting on-site from the French Open, Wimbledon, and the U.S. Open.
Masters joined the National Post as a sports reporter in March 2010, where he covered the Toronto Argonauts and the CFL. Masters was also a senior broadcast associate with Canada's Olympic Broadcast Media Consortium for the Vancouver 2010 Olympic Winter Games.
Speakers Like Steven Caldwell
Check Speaker Availability and Pricing
"*" indicates required fields
Keynote Sports Evening
With years at TSN, this sports media expert has seen it all. As a keynote or as Master of Ceremonies, they will provide hilarious anecdotes about your favorite Sports personalities and professional athletes. Go behind the scenes of Sports like never before!
High Performance & Leadership
The sports media talent engages people on how to approach life with a new standard of high performance.  They share strategies on how to not only make it to the next level, but to excel when you get there. They will provide insights and techniques to perform at this high level on a consistent, daily basis.
Event Moderator
Having interviewed numerous professional athletes, they can tap into that key learning or lessons from sport and life. They will make sure the discussion is lively and entertaining.
Customized Topics
Work with this TSN Talent to develop a topic that meets the needs of your audience – key topic areas include leadership, high performance, dealing with adversity and the future of sports.