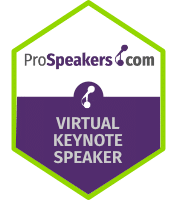 Stephen Poloz is a widely recognized economist with nearly 40 years of experience in financial markets, forecasting, and economic policy, including 35 years in the public sector.
Stephen Poloz was the 9th Governor of the Bank of Canada, Canada's central bank. Stephen was Governor of the Bank for seven years after having previously spent 14 years there during 1981-95 occupying a range of increasingly senior positions.
Prior to joining the Bank of Canada, Stephen Poloz spent 14 years at Export Development Canada, as Chief Economist (1999-2008), Head of Lending (2008-2011) and finally as President and CEO (2011-2013). He also spent four years at BCA Research, where he was Managing Editor of the International Bank Credit Analyst, one of their flagship publications.
Stephen Poloz is a Certified International Trade Professional and a graduate of Columbia University's Senior Executive Program. He has been a visiting scholar at the International Monetary Fund in Washington, D.C., and at the Economic Planning Agency in Tokyo, Japan. He is a frequent speaker and writer and has taught economics at the University of Western Ontario, Concordia University and Queen's School of Business.
As part of the ProSpeakers.com Virtual Speaking Team, Stephen Poloz speaks to clients about his significant expertise and strategic guidance regarding the financial system, trade, and economic policy both domestically and on a global scale. Stephen is bilingual in French and English.
Speakers Like Stephen Poloz
Don Drummond
Virtual Expert on Economy and Policy Issues
Patricia Croft
Virtual Trends Expert, Economist and Media Commentator
David Dodge
Former Governor of the Bank of Canada, Chancellor at Queen's University, Economics expert.
Stephen Poloz on the economy, inflation and COVID-19
COVID-19 is a natural disaster of the first order. It is altering the very fabric of our society, that much is clear. Predicting how this will all turn out is, of course, very difficult.
Understanding the K Shaped Economic Recovery from COVID-19
Host a virtual meeting with Stephen Poloz, the former Governor of the Bank of Canada t speak to your clients and employees about the economic recovery. Tap into Stephen Poloz's economic insights.