Rod Smith
TSN Sportscentre Host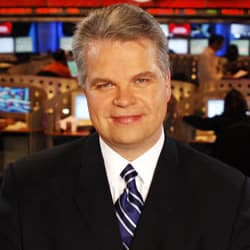 Before his role on SportsCentre, Smith anchored TSN's studio coverage of CFL football and baseball. A former offensive guard for the Queen's University Golden Gaels, Smith also served as play-by-play commentator on TSN's CFL coverage.
Joining TSN in 1987 as an editorial assistant for SportsCentre, Smith became a full-time reporter in 1992 before anchoring SportsCentre in 1995.
Rod Smith hosts the 6 p.m. ET of SportsCentre, Canada's most watched sports news and information show. Hosting the 6 p.m. news program SportsCentre places Smith at the centre of Canada's number-one source for sports, as voted by sports fans from across the country.
Rod and his wife Susan have two sons, Benjamin and Noah and a daughter, Madeline.
Check Speaker Availability and Pricing