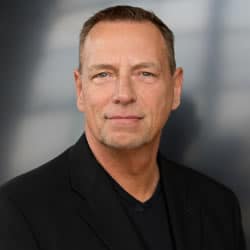 Randy Taylor exemplifies what is possible. His story is remarkable. His ability to make others believe in their own potential is his signature. Extensive study over 30 years into the science of human behavior has allowed him to become one of the nation's leading experts in human potential and leadership. Having escaped poverty, parent alcoholism and life on the streets Randy was able to overcome incredible odds. Beginning at age 28 he began a 20-year career that propelled him to the very top in Canadian broadcasting at CFRB 1010 and as the host of Summit of Life on Global Television. His level of expertise has won him several national broadcast awards. Twelve years ago Randy left broadcasting to form Taylormadeleadership. Through his own personal experience and study for over thirty years he has developed a dynamic new leadership and personal development process called "The Winner Within". Randy has quickly gained notoriety among some of the top corporations and associations in North America. His client list includes Manulife, London Life, Investors Group, Motorola, Aim Trimark, McMaster University, Xerox, Empire Life, ReMax Realty, Petro Canada, Kraft Foods, Industrial Alliance, Freedom 55 Financial, The Government of Canada, Brookfield Homes, Toronto Employment Services and many more.
Speakers Like Randy Taylor
The Winner Within
Learn the steps to identify limiting behavior and creating winning strategies.
The Power of Why
Learn the two of the key components essential to the development of sustained growth and success in business today.
The Success Model of Sales and Self-Employment
Learn a winning formula for anyone who is self-employed, including the practical steps to engrain the daily structure for a winning model. 
The Science of Sales
The greatest challenge in the sales profession is the ability to overcome self-limiting behavior and thought. Learn the action steps and implementation tools required to take your sales and business to their highest financial level yet.
Career Crossroad
Lecture for students at a career crossroads: helping them become able to identify and connect their passion to their purpose and overcome obstacles of self limitation.
Leadership Driven Productivity - The Pathway to Profits
The key to business today is the ability to compete. In what has now become a global economy, competition and survival of the fittest has now become the focal point of growth and sustainability.
Current Moment Consciousness
One of the most commonly overlooked skills that we can cultivate is the ability to focus.
Relationship Building
The key to almost all aspects of human endeavor, whether it is business or personal is the ability to build and nurture relationships. While knowledge is certainly important, connecting on an emotional level is the key to open all doors.
The Passion Principle
Identify the steps to finding your personal passions and achieving your dreams.  Whether your goal is to discover your career path, lose weight or chart an entirely new course for your life and live with passion.
Recent Publications by Randy Taylor
"It is easy to understand why Randy is known as such a powerful communicator. He exemplifies the winner within . We hired Randy as our opening speaker at our last sales convention in Miami in May. He received top scores from our guests for content , knowledge of the topic and delivery. Comments from our feedback survey were, "Randy was fantastic" , "He was great " , "Entertaining speaker , well presented" were just some of the comments received. I would definitely recommend Randy if you're looking for someone passionate about creating impact and a motivation to take action on the part of the audience." - Daniel Dessureault, Vice-President, Empire Life
"Bringing our Canadian and Latin America team together with Randy Taylor was a stroke of genius. The timing along with his key messages on Leadership were extremely well received by all attendees and very relevant considering the unprecedented challenges facing the management team in Latin America. More people need to hear about the phenomenal benefits of Randy's philosophy and the correlation to productivity". - Michael Hortie, President Motorola Canada /Latin America
"Randy recently delivered his extraordinary 'Trustworthy Selling' presentation at our annual Sales Congress conference in BC and Toronto and had our 200 plus conference delegates riveted to their seats. The presentation was entertaining, compelling and clearly came from the heart. Randy reminds us of what's important in life and why we do what we do. Randy definitely inspires passion and well earned the stellar reviews. Thanks Randy"! - Paul Grimes, Senior Vice-President, Sales Industrial Alliance
"The experience of this years RNL conference for our members was an extremely positive one!! The keynote speaker, Randy Taylor, was fantastic! His message really hit home with our group, and he is an inspiration for sure! We are already making arrangements to have him back next year in Gander". - Matthew Worthman, President Newfoundland Recreation