Paul Hollingsworth
Halifax Correspondent, SportsCentre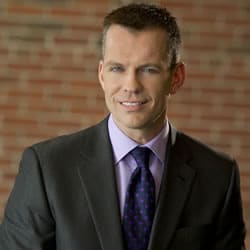 Paul Hollingsworth is an anchor/reporter based out of Halifax and is a correspondent for SportsCentre, TSN's flagship news and information program.
Hollingsworth joined TSN in November 2001. His current responsibilities include reporting on sports stories in and around the Halifax. In addition to his duties in the Halifax area, Hollingsworth reports on baseball for TSN, having covered the last five World Series, the last three Toronto Blue Jays' Spring Training camps and the 2006 World Baseball Classic.
Hollingsworth also works in Halifax at CTV Atlantic as the weekend 6 p.m. news anchor and the back-up co-host for the network's magazine show Live at 5. Hollingsworth began his broadcasting career with CTV in 1995.
Hollingsworth's TSN career highlights include covering five consecutive World Series (2004-2008), 2007 Canada Winter Games, 2006 World Baseball Classic, 2006 FIFA World Cup, three of the last four Stanley Cup Playoffs, 2005 Bell Canadian Open, 2004 IIHF World Women's Hockey Championship, 2003 IIHF World Junior Championship, 2003 Canada Games and 2003 Nokia Brier. He also covered Gary Carter's Cooperstown Hall of Fame induction in 2003 and Kirk Johnson's WBA heavyweight title fight against John Ruiz in 2002.
Hollingsworth graduated from Saint Mary's University with a Bachelor of Arts in English. He also holds a Bachelor of Journalism from the University of King's College and has authored three books, Brad Richards: A Hockey Story, All Sorts of Sports Trivia from Atlantic Canada, and his latest, Sidney Crosby, The Story of a Champion, which is a national best seller.
Speakers Like Paul Hollingsworth
Check Speaker Availability and Pricing
"*" indicates required fields