Neil Hedley
Media Figure, Marketing Author, Family Man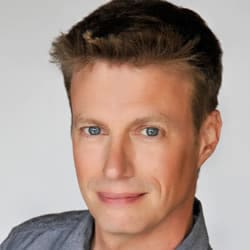 After a 30-year career in radio and television, Neil Hedley launched Dadditudes.com in 2012 as a magazine, community and resource for men who have brains and aren't afraid to use them. Dadditudes helps give voices to dads across North America who are passionate about life, legacy, and loving their families.
Along the way, he's performed as a singer, performing the national anthem at nationally televised sports events, and in front of tens of thousands as an opening band for artists as diverse as The Four Tops, Alabama and Foreigner. He spent eight years as a stand-up comedian, touring with other great comics including Richard Lewis and Norm MacDonald, and with musical acts like The Nylons.
As a writer, he's won awards from around the world for his copywriting, and is the author of a book on advertising that hit #1 in its category on Amazon earlier this year, titled 'What Was That Number Again?' Crimes Against Advertising, and How to Prevent Them.
In 2007, Neil set the world's record for the largest fundraising event for a local charity in the history of Internet radio. Not far from New York City, he climbed to the top of a roadside billboard and lived there in a tent for three weeks, broadcasting live to raise money for the United Way.
In addition, Neil writes a semi-monthly column on parenting issues for Sympatico.ca, and a semi-monthly feature called "And Another Thing," where he debates various hot topics with bestselling author and parenting expert, Kathy Buckworth. He's also a regular contributor on nationally syndicated radio shows and on CTV News Channel.
Neil lives in Toronto, where he holds down two other jobs that don't exactly work on a resume: husband and father.
- Read More -
Speakers Like Neil Hedley
Check Speaker Availability and Pricing