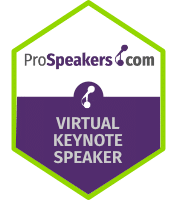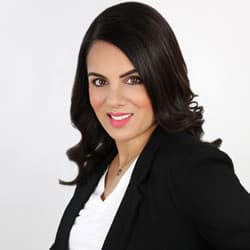 Dr. Natasha Sharma is an Author, TEDx Speaker, Emotional Fitness Expert, and TV/Media Personality. She is also the author of The Kindness Journal, owner of NKS Therapy, and a Co-Founder of Rule Your Emotions.
In 2007 Natasha walked away from her 6-figure salary job that "a million girls would kill for" to study psychology at Johns Hopkins. Since then, she has been devoted to inspiring and helping others to master emotional fitness, learn how to be happier, and live their most fulfilling lives, counselling thousands of individuals and couples.
Natasha's expert advice been featured frequently in the Media including The Globe & Mail, The Toronto Star, The Huffington Post, and Elle Canada. She appears regularly as a guest on Breakfast Television and as a commentator on programs like Global News, The Morning Show, and Global National.
She is a regular contributor to the globally renowned Yummy Mummy Club, and frequently lends her expertise through collaborations with her other Alma Mater, McMaster University.
As a seasoned Speaker, Natasha enjoys weaving her clinical knowledge with personal and meaningful stories that help people connect to her words, and to the importance of mastering their emotions.
Speakers Like Dr.Natasha Sharma
Check Speaker Availability and Pricing
From Ho-Hum to World-Class: Elevate Your Life To Greatness
When you get right down to it, everyone wants the same thing out of life: To feel satisfied and happy. In this inspiring and highly motivating presentation, participants will learn about the true concept of "happiness" and what it actually means. The fact is happiness is transient. But true contentment lasts a lifetime. Based on scientific principles in human psychology and her own personal journey in turning the quality of her own life around from a discontented 20-something marketing manager to a confident professional and entrepreneur in human behavior, Natasha Sharma will captivate your audience and help them learn the true secrets behind leading a world-class life. She is a powerful female voice of influence in this area. Topics covered include:
What nobody ever taught us in life
What we can learn ourselves in life
Causes of emotional distress and perceived unhappiness
How to change attitudes, perspectives, and thinking patterns to change emotion, motivation, and ultimately behavior
Top 4 negative thinking patterns that hold us back
7 "deadly sins" of personal language, and how to overcome
10 tips for falling in love with your career, life, and self
Passion Isn't Enough: Bringing Meaning, Purpose, and Life-long Satisfaction To Your Career
The mantras of yesteryears advised us to "follow our passions" and "believe in yourself." After all if you do that, anything is possible right? While not incorrect, that message is incomplete. Passion isn't enough. In these transitional and highly disruptive economic times, we need more than that. We need to be savvy, and much more self-aware. Taking into account the unique and dynamic circumstances of people across generations (Millennials - stability seeking, Generation Xers- flexibility seeking, and Baby Boomers - pleasure seeking), Natasha will help participants learn powerful lessons on how to bring meaning, purpose, and satisfaction into their working lives. Topics covered include:
Finding your "Sweet Spot" - The 4 P's of discovering your best work self
The big secret behind "Confidence"
Critical factors for career success and satisfaction
The importance of diversification in your career
Mental Health Is Everyone's Business: De-stigmatizing And Taking Initiative In The Workplace
1 in 5 Canadians will experience a mental health issue at some point in their lifetime. And 5 out of 5 Canadians will be indirectly affected by mental health issues in their lifetime. Mental health difficulties account for 30% of short and long-term disability claims in the workplace, and are the root of almost 50% of approved disability claims. In total, they account for over $50 billion in annual costs, $20 billion of which is due to lost productivity in the workplace. Not to mention the significant personal impact to individuals and society as a whole. Clearly, mental health is everyone's business. In this dynamic, high content, and extremely valuable presentation, Natasha will help participants understand the current and alarming facts regarding mental health in the workplace, and how companies can prevent, support, and ultimately best cope with workplace mental health concerns. People at all levels can benefit from this presentation: Leaders, executives, managers, employees, and administrators. Topics covered include:
Mental Health vs. Mental Illness (Yes, there is a difference)
Are we all getting sicker? (What is behind the rise in mental illness)
Critical factors that undermine employee wellness
What people/organizations can do to promote health/wellness in the workplace
Recent Publications by Natasha Sharma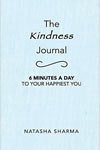 The Kindness Journal
"Natasha Sharma is a pleasure to work with! She is a warm and knowledgeable speaker that kept our audience engaged and energized. Her presentation offered quality content and key take always for our audience. We were very pleased to host Natasha and would be happy to recommend and work with Natasha again!" - Kristine Leadbetter, DeGroote School of Business, McMaster University
"Natasha was an inspirational and highly motivating Speaker, who surpassed the expectations of both the audience and the organizers of the conference at which I had the pleasure to hear her speak. She gave an insightful, energetic, impassioned, and highly relevant presentation on "How To Build A Business In The Digital Age." She skillfully tailored her talk to the unique needs and requirements of the audience. The long line of people with questions and a desire to chat with Natasha following her presentation, and her willingness to answer everyone, is a testimony to her professionalism and her ability to connect with others." - Dr. Daniel Rutley, Event Attendee