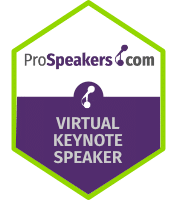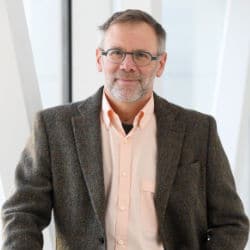 Michael Ungar, Ph.D., is a Family Therapist and Professor of Social Work at Dalhousie University where he holds the Canada Research Chair in Child, Family and Community Resilience. Since 2002, Dr. Ungar has directed the Resilience Research Centre, designing multisite longitudinal research and evaluation projects in collaboration with organizations such as The World Bank, The Red Cross, and national public health agencies. With over $10M in funded research, Dr. Ungar's clinical work and research spans more than a dozen low, middle, and high-income countries, with much of that work focused on the resilience of marginalized children and families, and adult populations experiencing mental health challenges.
Dr. Ungar has published over 200 peer-reviewed articles and book chapters on the subject of resilience and is the author of 16 books for mental health professionals, researchers and parents. These include Change Your World: The Science of Resilience and the True Path to Success, a book for adults experiencing stress at work and at home, Working with Children and Youth With Complex Needs, a book for professionals, and Multisystemic Resilience: Adaptation and Transformation in Contexts of Change, an edited volume with contributors from a dozen diverse disciplines ranging from epigenetics and psychology to architecture and computing science. His blog, Nurturing Resilience, can be read on Psychology Today's website.
Speakers Like Dr. Michael Ungar
Ann Douglas
Bestselling parenting book author and weekend parenting columnist for CBC Radio
Sean Hayes
Organizational Behavioural Strategist
Kathy Buckworth
Award-winning Author, Television Personality, Virtual Parenting Expert
Check Speaker Availability and Pricing
RESILIENCE AT WORK AND AT HOME: Maintaining Our Capacity to Cope During Times of Change and Challenge
Despite the myth of the rugged individual, studies of resilience are showing that our ability to cope with change is not just about having the right personal qualities. Our resilience is as, and sometimes more, dependent upon the types of support we receive from our employers, families and communities when workplace stress is high. In this inspiring, story-filled presentation, Dr. Ungar will use his research from around the world and examples from his clinical practice to explain 12 factors that are critical to the resilience of employees on the job. In the second part of Dr. Ungar's presentation, he will show that while all 12 factors help people maintain their wellbeing during periods of transition in their workplaces, these factors can also offer employers ways to motivate their employees to contribute more to the growth and innovation taking place around them.
The Risk-Taker's Advantage: How to Make Our Kids More Resilient
If we adults think back to when we were young, didn't the risks we take and the responsibilities we had help prepare us for the challenges we would face later in our lives and make us more resilient? Over his years of practice, Dr. Ungar has seen a disturbing trend: a connection between all the security we offer children and troubling behaviors like anxiety, a lack of responsibility for one's self and others, drug abuse, early sexual activity, and a lack of respect for adults. Dr. Ungar will discuss ways to offer our children and teenagers the right amount of risk and responsibility and share what he has learned from families who have found ways to help kids grow up to be competent, caring contributors.
Helping those Who Help Nurture and Maintain Resilience
Sustaining our resilience as professional helpers can be a challenge during times of change. Based on Dr. Ungar's research around the world, and his clinical practice, this presentation will explore how those who help others can avoid burnout and maintain their own career and life resilience when stressors pile up at home and on the job. Twelve factors that make us more resilient as adults will be discussed, along with practical tips for coping successfully in culturally and contextually relevant ways. Using the concepts of navigation and negotiation that are key to understanding resilience in complex, changing environments, participants will have an opportunity to reflect on their own resilience in life, as well as times at work and at home where they have had the resources they needed to succeed. Finally, Dr. Ungar will talk about vicarious resilience, the positive impact we experience as helpers when we nurture resilience in others.
The Successful Millennial: Strategies for Building the Resilience of Young Adults at Work and at Home
Millennials are changing the way we think about employment, home ownership, the meaning of family and our relationship with the environment.
Those changes, and many more, have been disruptive, but they have also led to better ways to pursue careers, live sustainably, and make workplaces and communities more participatory. Building on his research on resilience and clinical work with young adults around the world, Dr. Michael Ungar will explore the innovative strategies millennials use to find the psychological and social resources they need to realize their talents and make a genuine and meaningful contribution in their workplaces and communities. Among the most common strategies Dr. Ungar has identified are navigation, exploration and drifting, each an effective way young people maximize their access to a dozen personal and social resources required for success. These resources range from the need for a reasonable amount of structure to opportunities to form new and enduring relationships, powerful identities, fair treatment, a sense of belonging, and financial self-sufficiency.
Though millennials have been stereotyped as frustrating to work with, they are in fact keen to make a contribution when workplaces offer the right amount of challenge and responsibility. In this presentation, Dr. Ungar offers a candid look at both the good and bad things that make millennials unique, while offering an optimistic approach to helping them become more resilient on and off the job.
Change your World: The Science of Resilience and the True Path to Success
Dr. Ungar explores reals lives, across age and culture, and discovers that the answers lie in the people and the support systems around us. Supportive spouses, caring families, nurturing employers, and effective governments are very often the difference between individual success and failure. The good news is that it is easier to change your environment than it is to change yourself. Indeed, Dr. Ungar has solid evidence that we can influence the world around us in ways that will make us more resilient both at home and on the job.
Recent Publications by Dr. Michael Ungar
"Michael Ungar was a very engaging speaker and so well informed on his subject"
Keynote audience member and Human Resources Professional
"Michael Ungar's presentation was fantastic and very informative – I will most definitely be looking into his research – it was so fascinating and relevant!"
Conference Attendee, and Mental Health Professional
"An extremely engaging and meaningful keynote. Dr. Ungar was able to connect with every teacher in the room and understood completely how each of has felt at one point or another during our careers. He provided sound advice, future suggestions, and both with a sense of hope. Thank you so much for exposing us to Dr. Ungar- we are so privileged to have listened to his keynote!"
Conference Attendee, and Educator
"Professor Ungar is regarded internationally as a vital resource for enhancing science, policies, and programs fostering well-being amongst young people everywhere"
Richard Lerner, Ph.D, Director of the Institute for Applied Research in Youth Development, Tufts University
"Dr. Ungar is an engaging presenter, concise and presents material in an accessible format. His style is very engaging and the material he presented was incredibly relevant to me as an advisor, and as a parent."
Conference Attendee, Academic Advisor and parent