Maureen Dennis
Entrepreneur, Spokesperson, Mom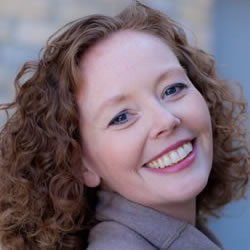 Before founding Wee Welcome, a business devoted to giving new parents the tools to "have a baby and a life," Maureen spent seven years with Famous Players, where she started and managed special audience programming like Famous Babies, Popcorn Parties and Large 'N' Live WWE and concert/sports satellite broadcast events.
Over the last several years, Maureen has worked hard to make her business the national mom-powered organization it is, and she is especially proud of the incredible team of Canadian moms and the community of over 40 000 members they have built together.
Maureen has also become an important mom influencer through social and broadcast media. She appears frequently on shows such as CBC's National News, CTV News Channel, Canada A.M., CHCH Morning, CityLine, Global National News, Breakfast Television, A Channel Ottawa, and Rogers Daytime. Maureen is also the exclusive Parenting Expert for CTV's The Marilyn Denis Show and has acted as a corporate spokesperson for a number of high profile brands.
Maureen is the mum of four great kids under the age of 7. Add two dogs and a traveling husband, yet Maureen still finds the time to guide her community of over 40 000 expectant and new parents through the wild and often overwhelming world of parenting. An active entrepreneur and leader, Maureen is sure to win the hearts of clients and customers.
- Read More -
Speakers Like Maureen Dennis
Kathy Buckworth
Award-winning Author, Television Personality, Virtual Parenting Expert
Ann Douglas
Bestselling parenting book author and weekend parenting columnist for CBC Radio
Check Speaker Availability and Pricing