Masai Ujiri
Virtual Keynote Speaker
NBA Executive, Giant of Africa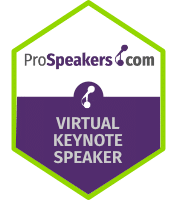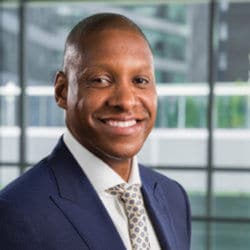 Masai Ujiri is in his seventh season as President of the Toronto Raptors, leading the team to the most successful period in franchise history, including a NBA Championship. In 2019, the Raptors won the first NBA title in the franchise's 24-year history with a six-game victory over Golden State. In his six years leading the team, the club has won five Atlantic Division titles, made its first appearance in the Eastern Conference finals, set a team record for victories in a season with 59, and complied a 321-171 (.652) regular season mark.
Ujiri returned to Toronto as President and General Manager from Denver, where he spent three years as Executive Vice President of Basketball Operations for the Denver Nuggets, and became the first African-born general manager of an NBA team and was named NBA Executive of the Year in 2013.
Ujiri was named 2012-13 NBA Executive of the Year after he led the Nuggets to a team-record 57 wins and a league-best 38-3 home court mark. Ujiri helped construct a young, athletic roster that captured the No. 3 seed in the Western Conference despite being the third-youngest team at the start of the season. In Denver, Ujiri is best known for a 12-player deal Feb. 22, 2011 that sent All-Star forward Carmelo Anthony to the New York Knicks. That trade is heralded as a textbook example on how to receive high value in exchange for a pending free agent.
A native of Nigeria, Ujiri brings tremendous knowledge and extensive global connections to the Raptors front office. He played professionally in Europe for six years, with stops in Belgium, Germany, England, Greece and Finland. He has scouted all over the world, including Europe, Africa, Asia and South America. Ujiri has also managed and coached the Nigerian junior and senior national teams.
On a personal level, Ujiri has been tireless in his efforts to promote and develop the game of basketball throughout Africa. He is the founder of the Giants of Africa Foundation, which urges young people to "Dream Big," and uses basketball to educate and enrich the lives of youth, and create opportunities for them on and off the court. Since 2002, Ujiri has also served as the director of the NBA's Basketball Without Borders program.
Contact ProSpeakers.com at 416 420 4525 to book Masai Ujiri for a Virtual keynote speech, virtual meetings, Virtual moderated Q&A or for an exclusive meet and greet. ProSpeakers.com specialize in assisting small, medium, and large companies as well as event planners with booking Toronto GM like Masai Ujiri for Virtual speaking events and appearances at. Contact ProSpeakers.com to check Masai Ujiri's booking fee, appearance cost, and booking agent contact information.
Speakers Like Masai Ujiri
Nick Nurse
Head Coach Toronto Raptors
Jack Armstrong
Charismatic Commentator, 'The Coach' – Virtual Sports Celebrity
Matt Devlin
The Voice of the Raptors and Virtual Sports Reporter
Check Speaker Availability and Pricing
"*" indicates required fields
Check Availability for Masai Ujiri
Racism is real…let's talk about it
A candid talk about diversity and inclusion.
The Business of Sports
An insider's look.