Mark Harrison
Virtual Keynote Speaker
Marketing and Diversity guru, creator of Black Talent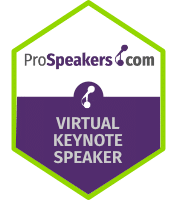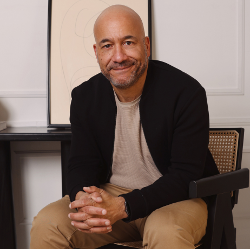 A lifelong volunteer and entrepreneur, Mark Harrison is an experienced marketer and big believer in purpose. Mark is the founder of T1, a sponsorship agency that exclusively works with impactful brands, and the co-founder of SponsorshipX, a global networking platform. In 2020, Mark co-founded the Black Talent Initiative to support the Black community in professional workplaces and sidekick consulting to provide strategic solutions for businesses. Also, in 2020, Mark helped launch Humanity, a creative agency for the Human Age, and Park Street Education, a non-profit that works to remove all barriers to children's education.
His community involvement includes being a Board Chair of Big Brothers Big Sisters of Toronto, a Board Member of the CAMH foundation and an advisor to several ventures, including the Crankworx World Tour, Riff, and NFL Canada. In addition, Mark was recently appointed to the Board of Directors of Playmaker Capital, a leading digital sports media company.
Speakers Like Mark Harrison
Mario Rigby
Virtual Leadership & Eco-Explorer Speaker
Karina LeBlanc
Two-Time Canadian Olympic Bronze Medalist, UNICEF Ambassador, Virtual Motivational Speaker, On-air Personality, FIFA Host and Emcee
Check Availability for Mark Harrison
A Conversation About Belonging
What does the term Belonging mean to you, to your audiences and to your stakeholders? In this talk, Mark Harrison shares his view that, while well-intentioned, many Diversity, Equity and Inclusion efforts (still) do not address the most significant pain points of minoritized groups. Issues and challenges could be addressed if the north star of DEI efforts were actually to build Belonging. To do so, are internal strategic approaches allowing organizations to tackle the tensions of commercial priorities versus the cultural change sought by many? Let's take the time to understand how you can influence the pursuit of purpose in your organization with a better understanding of the potent recipe for Belonging.
The Changemaker in You
The racial diversity crisis, on top of the unprecedented medical, mental, and economic health issues that began in 2020, has only accelerated the challenges that Canadian business leaders are facing.
The recent, multifaceted challenges are a priority issue for government, customers, shareholders, consumers, influencers, employees, and future employees, specifically in relation to the topic of race and diversity in the workplace.
Business leaders are feeling the urgency to find an immediate solution. However, that can do more harm than good. In this presentation, Mark Harrison will share a long view blueprint for leaders to address the opportunities and challenges that social justice presents to their company. He will discuss the opportunity for leaders to act both as C-level executives and Changemakers. That personally and professionally, the pursuit of Purpose, Passion and Profit can occur congruently.
Every Brand Has A Heart
The line between profit and purpose is starting to blur. Both consumers and employees want brands to be brave. To stand for something. To be something. To do something. Donating to a charity is not enough. Walking for a cause falls short. And simply asking for handouts at the checkout doesn't fit the bill. This isn't business as usual, it's business as it should be. Brands have the opportunity to be heroes. All they need to do is realize they have a heart.
Experiences Driven
We hear it every day, Millennials find more value in experiences over things. But what does that really mean? More importantly is it a phenomenon that is unique only to Millennials? What exactly constitutes an experience? By studying the way different consumers live, we can actually see that there is a much broader application of the expression "experiences". In fact, everyday life is a brand experience.
In this presentation, Mark Harrison will explore this refined definition, revealing the increase in opportunities for businesses, charities, government organizations, and community groups. Learn how altering the value proposition to be an indispensable part of daily life will deliver significant rewards for your brand.
The Entrepreneur in You
Entrepreneurship is the leading form of economic growth globally. It has taken many forms, most unimaginable a few decades ago and without it, there would be much less innovation and investment. Even established organizations seek to harness a form of entrepreneurship as an approach and attitude with their employees, particularly when growth and profits slow. Discovering the secret formula of successful entrepreneurship is the subject of significant study pitting ideas vs. execution, investment vs. endorsement, and genius vs. muscle. In this talk Mark Harrison, an entrepreneur with over 20 years' experience, will discuss what skills he believes every entrepreneur needs to be successful and how you can ignite employees to have an entrepreneurial spirit within the workplace.
"Thanks, and congratulations for your inspiring speech at SPOBIS about brand positioning and storytelling. One of my highlights at the conference."
"Thanks again for your presentation…for giving different perspectives, thoughts and examples to challenge the status quo. That was enriching."