Laurent Duvernay-Tardif
Virtual Keynote Speaker
COVID-19 Doctor, NFL Player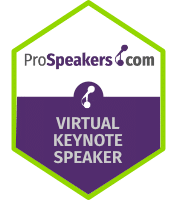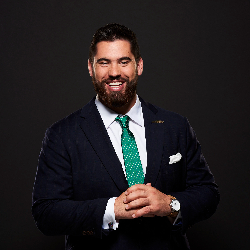 Book Laurent Duvernay-Tardif
Laurent Duvernay-Tardif is one of the more unique players in the NFL today. He is one of the only people known to ever play in the league with a medical degree. Duvernay-Tardif played college football in Canada at McGill University and also graduated from their medical school. For his tremendous accomplishments, he was made a Knight of the Order of Quebec in 2019. Duvernay-Tardif also volunteered his medical expertise to help in Canada during the coronavirus pandemic. His meteoric rise has been so remarkable that the Kansas City Star called him "the most interesting man in the NFL."
On the field, Duvernay-Tardif is a valuable offensive lineman for the Kansas City Chiefs. The Chiefs originally selected him in the sixth round of the 2014 NFL Draft. Duvernay-Tardif became just the tenth player from a Canadian university to be chosen in the NFL Draft. He became a starter for the Chiefs during his second season. In 2019, he played in 14 games and helped Kansas City win Super Bowl LIV. 
And for good reason: not only does Laurent Duvernay-Tardif play for the Kansas City Chiefs, he is also studying medicine at McGill University. In May 2018, he graduated with his doctorate in medicine, earning one of the biggest accomplishments of his life.
In May 2014, at the age of only 23, the Mont-Saint-Hilaire native became the 10th Canadian to be drafted by an NFL team from a Canadian university. In his second season in Kansas City, the six-foot-five-inch 320-pound player earned the position of right guard on the team. 
Passionate about both football and medicine, Laurent turned a deaf ear when counsellors and family members advised him to choose between sports and studies. And it proved to be the right choice! "It's all about balance. Don't give up on your passions!" he tells the young people he meets at the many talks he gives at schools.
During the spring of 2020, Laurent lent a helping hand during the Covid-19 pandemic by working as an orderly at a long term care facility in the Montreal area. In July 2020, Laurent announced that he was opting out of the 2020 NFL season due to Covid-19, becoming the 1st player of the 2020 NFL season to announce his decision to opt-out.
Already very involved in his community despite his grueling schedule, Laurent is driven by the desire to get young people excited about physical activity and art as well as promoting balance between sports, arts and studies. In 2017, his longtime girlfriend Florence and him cofounded the Laurent Duvernay-Tardif Foundation, its mission being to encourage sports, arts and studies for kids.
An avid sailor—he spent many summers as a camp counselor—and fan of contemporary art, Laurent Duvernay-Tardif is as charismatic as he is physically imposing, and his future holds great promise.
Contact ProSpeakers.com today at 416 420 4525 to book Laurent Duvernay-Tardif for a virtual event, virtual meeting, virtual appearance, virtual keynote speaking engagement, webinar, video conference or Zoom meeting. The booking agents at ProSpeakers.com work to get you the best price for Laurent.  Companies continue to turn to ProSpeakers.com to get Laurent Duvernay-Tardif's latest virtual speaking fee, appearance cost and schedule availability.
Speakers Like Laurent Duvernay-Tardif
"Pinball" Clemons
CFL Great,Hall of Fame Inductee, Virtual Business Coach
Jesse Palmer
NFL Analyst, Former QB, Season 5 "The Bachelor"
Eric Boles
Virtual Leadership Consultant, "The Game Changer," Ex-NFL Player
Check Availability for Laurent Duvernay-Tardif
Red Zone: From the Offensive Line to the Front Line of the Pandemic
In July 2020, Laurent Duvernay-Tardif sent shockwaves through the sports world by becoming the first NFL player to opt out of the upcoming season during the global pandemic
As plans for the 2020 NFL season ramped up and daily cases of COVID-19 continued to skyrocket, Duvernay-Tardif, a fixture on the offensive line of the Kansas City Chiefs, stepped away from the game he loved. Not only a professional athlete, Duvernay-Tardif is also a medical school graduate. He withdrew when he realized that continuing to play — and potentially spreading the virus — was antithetical to everything he believed in. For the first time in his remarkable career, Duvernay-Tardif couldn't reconcile his twin passions of football and medicine, and with his team's Super Bowl win only months behind him, he found himself on the front lines of the pandemic, working in a long-term care facility in Quebec.
But that was just the beginning of the story. As Duvernay-Tardif settled into his new reality, he quickly came up against a severe COVID outbreak in his hospital unit. Meanwhile, his team, the Kansas City Chiefs, entered the playoffs as the favourites to repeat as champions in a season that saw countless games postponed due to league-wide outbreaks, including one on his own offensive line.
From the incredible highs of winning the Super Bowl to the burnout of working as an orderly, Duvernay-Tardif shares his remarkable personal story. He details how his insatiable curiosity and solid work ethic led him from his family's bakery in Montreal to becoming
Virtual Motivational Speaking
Book Laurent Duvernay-Tardif
Q&A for Laurent Duvernay-Tardif
Where does Laurent Duvernay-Tardif usually travel from for his speaking engagements?
Laurent Tardiff's travel origin for speaking engagements can vary due to his commitments in the NFL and the medical field. For specific details, it's best to contact [email protected].
What are the common topics Laurent Duvernay-Tardif speaks on?
Laurent Duvernay-Tardif frequently speaks on a range of topics including balancing a career in professional sports with a medical profession, health and fitness, teamwork and leadership in sports, and the unique challenges of managing dual careers.
What is Laurent Tardiff's typical speaking fee for events?
Laurent Tardiff's speaking fee can vary based on the event and specific requirements. For an accurate quote, contacting 416 420 4525 [email protected] is recommended.
How long does Laurent Duvernay-Tardif typically speak for in his keynote addresses?
Laurent Tardiff's keynote speeches usually last between 45 to 60 minutes, but this duration can be adjusted to suit the specific needs of your event.
Does Laurent Duvernay-Tardif conduct Q&A sessions after his speaking engagements?
Yes, Laurent Duvernay-Tardif often holds Q&A sessions following his talks, offering audiences a chance for deeper interaction and to address specific questions.
Is Laurent Duvernay-Tardif available for participation in panel discussions and workshops?
Indeed, besides keynote speeches, Laurent Duvernay-Tardif is available for panel discussions and interactive workshops, allowing him to delve deeper into specific subjects.
Can Laurent Duvernay-Tardif tailor his presentations to suit specific event themes or audiences?
Absolutely, Laurent Duvernay-Tardif is adept at customizing his presentations to align with the unique themes, goals, and audience demographics of various events.
What are some notable events where Laurent Duvernay-Tardif has been a speaker?
Laurent Duvernay-Tardif has spoken at a variety of prestigious events, sharing his insights on innovation, technology, leadership, and the intersection of sports and medicine.
What technical setup is required for Laurent Tardiff's presentations?
For his presentations, Laurent Duvernay-Tardif typically needs standard audio-visual equipment such as a microphone, projector, and screen. Any specific technical requirements can be discussed during the booking process.
How can someone book for a speaking event?
 To book Laurent Duvernay-Tardif for your next event, you can contact ProSpeakers.com at [email protected] or call Heather at 416 420 4525. They will provide all necessary information, including his availability, booking procedures, and other details.