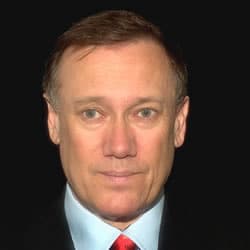 Book Keith Boag
Add to My List
Keith Boag is a Canadian senior journalist with CBC Television. He works with The National as the chief political correspondent, CBC News: Sunday and other current affairs programs as chief political correspondent based in Ottawa. He began covering national politics 20 years ago and has covered six federal elections. The 2008-09 Liberal leadership convention will be his eleventh national party leadership campaign
Boag first joined CBC in 1983 as a reporter in CBC Fredericton. Two years later, he moved to the newsroom in CBC Montreal. In 1987, he joined network news in CBC Toronto and one year later became national reporter for the CBC in British Columbia. In 1995, he became foreign correspondent in Washington, D.C. then moved to South Africa before returning to Canada in 1999. Born in Montreal, he has a degree in history from McGill University and completed a graduate program in journalism at Carleton University.
Boag's nightly analyses of Canadian political affairs and news developments, with news anchor Peter Mansbridge, is the highlight of CBC Television newscasts.
With eloquence and a wealth of expertise, Boag's presentations entertain, enlighten and inform, as he brings years of experience and provides audiences with a unique perspective on today's headlines.
A perspective of current news headlines
"Excellent job...money well spent...had lots of questions and the group was very engaged...met all of our expectations". Canadian Association of Insolvency and Restructuring Professionals