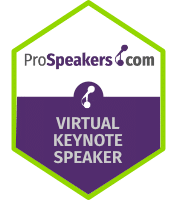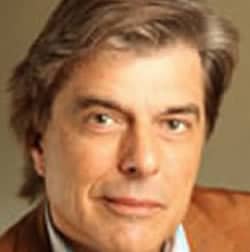 Jeff Rubin is the former chief economist for CIBC World Markets and widely recognized for accurately predicted soaring oil prices back in 2000. After almost 20 years with CIBC, he wrote his first book and is now one of the world's most sought-after energy experts.
As the author of Why Your World is About to Get a Whole Lot Smaller, Rubin believes skyrocketing oil prices - not sub-prime lending - is responsible for the global economic crisis. As proof, he points to the recession that started in Japan and Germany first. He predicts oil prices will continue to rise, leading to dwindling oil supplies and increasing demand - this means oil will never be cheap again.
According to Rubin, the increasing cost of oil could lead to the end of globalization and the re-emergence of local economies, and it will stimulate the U.S. and Canadian economies. For example, it may become cheaper to produce steel within North America than to have it shipped in from overseas. We may even see a return to a stronger manufacturing sector here with North Americans making and fixing things - we will be doing different jobs than we have now.
Jeff Rubin is a dynamic and engaging speaker who isn't afraid of being controversial and offering a different opinion. He believes the new world will be more local and less global. There will be a local taste and predominantly different cultures and customs. His presentation will provide intriguing insight about what the future brings as the economic landscape continues to change.
Highlights
Author of Why Your World is About to Get a Whole Lot Smaller
Former chief economist for CIBC World Markets
- Read More -
Frances Cairncross
Journalist, Author and Former Senior Editor at The Economist - Virtual Economist
Check Speaker Availability and Pricing
Business Management and Organization
Current Events and Political
Future Trends and Global Economy
Recent Publications by Jeff Rubin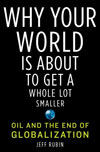 Why Your World is About to Get a Whole Lot Smaller