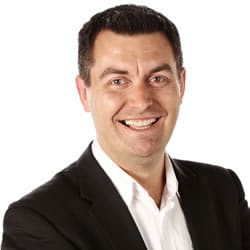 A dynamic, humerous and bilingual presenter. Jasmin Bergeron has given over 1,000 conferences and courses in 12 countries. He is also author or co-author of 5 books, 25 scientific research papers and more than 100 newspaper articles in publications such as La Presse, Les Affaires, Jobboom, Finance & Investment and the Wall Street Journal.
Jasmin Bergeron is known for his humorous and practical approach. Audiences will not only remember and apply his tips and advice, but be ready, willing and able to tackle new challenges. Participants particularly value the checklist he hands out.
Audiences quickly bond with Jasmin. His interaction with participants and the humour he shares guarantee a successful conference.
An enthusiastic speaker who personalizes his presentations to your needs.
Following a career as an advisor and manager, Jasmin Bergeron is now a Marketing Professor and Chair of UQAM's MBA Program. Jasmin Bergeron's love for his profession is clearly reflected in his conferences! He tunes into client needs and expectations and prepares each conference in conjunction with them. He enjoys answering questions and knows how to work with organizers to ensure the success of their event. Jasmin is a seasoned speaker who tailors his presentation to fit each audience perfectly. Conference length can also be adjusted to client needs.
- Read More -
Speakers Like Jasmin Bergeron
The WOW Effect!
 Benefits of a WOW effect
Profile of people and organizations that generate WOW
A WOW is all about expectations
  Little things that make the big difference 
Promise less, give more!
Effective strategies for lowering expectations
Tips for mastering the art of expectation management!
A WOW is a perception!
Useful tools for making people aware of the WOW you generate for them 
Credibility and the chameleon effect 
Improving perceptions of a WOW.
You won't get a second chance to create a great final impression
  The final impression is more important than the first in creating a WOW 
Finish strong to generate a WOW
Concrete strategies to make a stunning final impression
Interested + enthusiastic = WOW!
To be interested is to be interesting!
Practical tips for passing on your contagious enthusiasm 
Real examples to build more WOW around you
Recent Publications by Jasmin Bergeron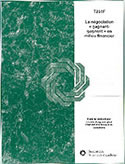 La négociation gagnant-gagnant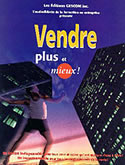 Vendre Plus et Mieux!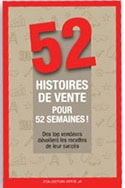 52 Histoires do Vente Pour 52 Semaines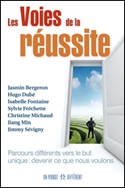 Les Voies de la Reussite
"WOW! What a cool conference. You learn by playing. 100% satisfaction rate among all my employees." Club Med
"You know how to explain and discuss topics in a simple and effective way, our members came out full of energy. Thank you!" Desjardins Insurance
"Our managers have really enjoyed and retained a lot of stuff. Moreover, they quoted you continually throughout the two days of our Congress!" New Look
"It's the third time we hired you. Each time we see an increase in sales and customer satisfaction!" National Bank
"If you hire Jasmin, place him at the end of your event. It ends strong with Jasmin. A big WOW!"Capital Group Financier
"You have met the expectations of our participants! Your humor and your professionalism are contagious! Our members are better equipped to provide a high quality service" Association of Dental Surgeons of Quebec
"A standing ovation and a reminder - this is the first time I saw it for a speaker! You have contributed to the success of our event! I recommend Jasmin Bergeron - results and laughter guaranteed!" St-Hubert
"We should clone you! What an ovation at the end of your conference! It was a pleasure to work with you!" Carlson Wagonlit Agencies
"Jasmin, thank you for the conference adapted to our specific needs... I greatly appreciate your listening skills. The experience is really successful and we are ready and motivated to negotiate differently!" Laurentian Bank