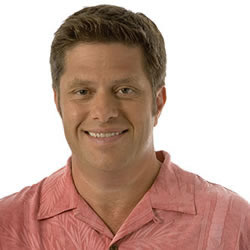 Request More Information
Add to My List
Gord Stellick is a Canadian sports broadcaster and former NHL executive. Currently the radio host of Hockey Night in Canada, Stellick came to broadcasting after a ten-year career as a NHL executive.
Stellick began working at Maple Leaf Gardens in the press box on game nights in 1975 while still in high school this culminated in April, 1988 - being named the Leafs' General Manager at the age of 30, the youngest GM in NHL history. He later traded NHL management for a microphone, joining Rogers Sportnet and the Fan 590 as the host of the hockey pre-game show.
By providing hockey fans with some of the most insightful, well-researched and accurate commentary available, he was able to parlay his experience and knowledge of the game of hockey with a career in front of the microphone.
Stellick co-wrote, '67: The Maple Leafs, Their Sensational Victory and the End of an Empire, about the last season the Toronto Maple Leafs won the Stanley Cup.
A thoughtful and charming persona, he is equally talented on stage and in front of a live audience.
- Read More -
Speakers Like Gord Stellick
Recent Publications by Gord Stellick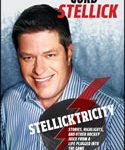 Stellicktricity: Stories, Highlights and other Hocket Juice from a Life Plugged into the Game
4 days ago
Bob, Craig, Karen and I lost our Dad (Ernie) last September. He lived life large for 92 years and we reflect on the many great memories and our good fortune on Father's Day. Great to hear his voice still on our Mom's voicemail.