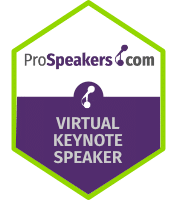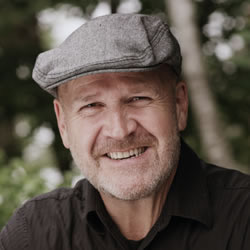 Bill Carr is an actor, award winning satirist, writer, speaker and coach. For over twenty-­‐five years, Bill has been making people laugh at what's trivial while helping them think deeply about what counts. Bill helps people see their world in new and exciting ways. His unique blend of humour and insight inspires laughter and consideration. He works with audiences from 12 to 1200 and beyond and offers them a fresh perspective on what they face everyday.
Bill is known for his flexibility and creativity, offering a range of keynotes and workshops that can be customized to audience needs. Bill also serves regularly as a Conference Weaver, Emcee and Host, all performed in his quintessential hilarious, empathic and socially conscious style.
Bill recently published his first book Acting Up: Lessons from the Theatre of Life and continues to be active in his art with a recent role in Spike TV's adaptation of Stephen King's "The Mist" . Together with his wife Gola, Bill is co-­‐founder of the Atlantic Restorative Company (ARC), a social entrepreneurship focused on creating space for authentic human exchange, communication and coaching. Bill is based in both Halifax and Toronto.
Barry Kennedy
Brilliant and Hilarious Canadian Comedian
Michael Kerr
Authority on Happy and Healthy Workplaces, Virtual Humourist
Matthew DiSero
Comedy Magic - Take the boredom out of the boardroom!
Check Speaker Availability and Pricing
Custom Tailored Comedy Meeting and Convention presentations
"Witty, well-researched, well-timed and perfectly targeted." The Advocates' Society.
"You were fabulous! You were overwhelmingly rated "Excellent" and to the question should we bring you back - YES, the sooner the better!". Realty World
"....your ability to be creative, with humor, in all facets of your life was interesting, informative - an exciting adventure and very well presented." W. D. Saddler & Assoc. Ins. Inc.
"There is no doubt that "humour is the best medicine" and when it is delivered in your unique style the cure is instantaneous." Canadian Medical Association
"I would not hesitate in recommending Bill as a keynote speaker for any convention . Great sense of humour. In my thirty years of attending sales conventions, normally the crowd thins out after the coffee break in the afternoon, Bill kept them all there right to the end. Prudential Summit Real Estate.