Ann Douglas
Bestselling parenting book author and weekend parenting columnist for CBC Radio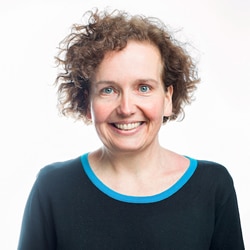 They don't call her "The Mother of All" for nothing. Ann Douglas has been Canada's go-to guide to all things parenting since the publication of her now-classic The Mother of All Pregnancy Books over a decade ago. And with the publication of her most book, Parenting Through the Storm, she has established herself as a passionate advocate for mental health and wellbeing.
A mother of four and creator of an internationally successful book brand (The Mother of All®), Ann is known for her down-to-earth style and her ability to translate the latest scientific research into practical, real-world advice.
If you've tuned into her parenting column for CBC Radio, you already know that Ann speaks passionately and openly about the joys and challenges of parenting, what actually encourages parents and children to thrive, and how "the village" can and must to a better job of supporting parents (because if it takes a village to raise a child, it takes a village to support that child's parents).
An experienced speaker who speaks with authority about parenting, mental health, and self-care, Ann has delivered keynote addresses and customized workshops to audiences ranging in size from 20 to 1500. And she's delighted audiences of parents, educators, healthcare professionals, social service workers, professional communicators, women, and business groups. Her clients have included Health Canada, Alberta Children's Hospital, the Adoption Society of Alberta, Toronto Public Health, Bell Let's Talk, TD Bank Group, the Waterloo Region Family Network, the Etobicoke Brighter Futures Coalition, and the Youth Services Bureau of Ottawa.
If you've already met Ann via her books, you know what you can expect from her presentations: to be inspired, informed, and entertained.
- Read More -
Speakers Like Ann Douglas
Check Speaker Availability and Pricing
"*" indicates required fields
For Professionals
Let's Start a Self-Care Revolution!: Self-care isn't selfish. It's self-preservation. And it's what allows you to function at your best. In this lively and story-rich presentation, Ann Douglas will walk you through the process of developing a self-care plan for yourself (lessons she admits to having learned through the School of Hard Knocks). You'll learn:
Strategies for prioritizing and practicing self-care. 
What it takes to create a self-care plan that is realistic, achievable, and self-sustaining and that is rooted in the latest research on the science of habit change. 
Ways to create a workplace culture that celebrates (as opposed to pays lip service to) self-care.
Journeying Together: The Why and How of Family Engagement: Wondering what it takes to inspire families to engage with your organization in a sustained and meaningful way? In this thought-provoking and information-packed presentation, Ann Douglas surveys the latest research on family engagement in education, health care, and related settings and delivers a powerful action plan for organizations that are truly committed to engaging with the families they serve. You'll learn: 
What other organizations that have done groundbreaking work in the field of family engagement have to teach you about making authentic connections with families.
How to apply the latest research on the science of family engagement to increase the impact of your services.
Helping Families to Weather the Storm: Wondering what it takes to make a difference for a family that is struggling? Eager to learn how to communicate your caring and support in a way that recognizes and builds upon the strengths of that family? In this practical and inspiring presentation, Ann Douglas connects the dots between the growing body of research about family support and engagement and the real-world needs of families. After all, if it takes a village to raise a child, it takes a village to support that child's family. Here's how to be that village…. You'll learn:
Strategies for helping parents navigate difficult challenges that can directly impact outcomes for families. 
Best practices for building trust with families who are struggling—and in ways that are both validating and empowering.
For Parents
Parenting Through the Storm: Parents can make a difference when it comes to children's mental health. That's a powerful and reassuring message if you're a parent and you've been alarmed by recent newspaper headlines about anxiety, depression, and other mental health difficulties in children and adolescents. In this practical and idea-packed presentation, parenting author Ann Douglas will share some highlights from her latest book "Parenting Through the Storm: How to Handle The Highs, The Lows, and Everything In-Between" — a book for parents who have a child who is struggling with a mental health challenge. The workshop focuses on parenting strategies, advocacy skills, and stress management and coping skills. Topics to be discussed include self-care, self-compassion, creating your own support network, and lifestyle matters (nutrition, fitness, sleep, and making time for fun). This presentation is based on interviews with more than 50 parents who have walked this walk and who are eager to share their best advice with other parents. Watch Ann being interviewed on Canada AM about her book.
Big-Picture Parenting: Are you taking a big-picture approach to parenting (in other words, parenting with your hopes and dreams for your child and your family in mind)? Ann Douglas, a bestselling parenting author and the weekend parenting columnist for CBC Radio, simplifies the conversation about what it takes to raise happy, healthy kids by highlighting the key fundamentals: the importance of tuning into your child's needs, being mindful of your parenting decisions, building relationships with other parents, and prioritizing your own physical and mental health. Expect a compelling mix of practical advice and lively anecdotes from this popular and engaging speaker. This eye-catching graphic recording captures some of the key ideas in this one-of-a-kind presentation
For General Audiences
The Courage to Change: Are you living your dream life or have you convinced yourself to settle for second-best? In this thought-provoking presentation, author Ann Douglas will encourage you to embrace rather than fear the possibility of change. You will learn about the power of self-compassion (how treating yourself with kindness and gentleness as opposed to bullying yourself opens the door to possibility), the magic of connection (the importance of finding allies who will truly support you on your journey of change and growth), and the secrets to setting yourself up for success (how to set goals that are realistic, measurable, and achievable - and to maintain your commitment to achieving those goals). Expect to be inspired and moved by the wisdom and stories shared by this thought-provoking speaker - a bestselling author and mother of four who has experienced a transformative mental and physical health journey.
Interactive Workshop: The Power of Stories: "Each of us has the power to change the world. That change is sparked when we dare to share the contents of our hearts with other people. Sharing your story can be life changing - for you and for everyone else whose lives you touch." - Ann Douglas You can allow a difficult experience to destroy you or you can allow it to strengthen you. And one of the ways to find strength in the wake of a difficult experience is by helping other people. This is the approach that has defined Ann Douglas' career as a writer - one that has allowed her to find purpose and passion in daily living. In this practical and yet highly personal presentation, she will talk about how learning to embrace her own imperfection gave her the courage to share her story with others. "A painful or difficult experience doesn't have to limit or define you, she notes. "It simply becomes a thread in the fabric of your life story."
Recent Publications by Ann Douglas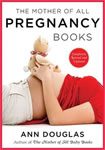 The Mother of All Pregnancy Books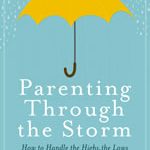 Parenting Through the Storm
"Ann has that rare gift of being able to put a smile on your face while opening your mind. She was able to connect with the audience in such a meaningful way."
Sandy MacDonald, Bell Let's Talk
"Ann Douglas was an absolute pleasure to work with. She was prompt, attentive, and genuinely took the needs of our organization into consideration when designing her presentation. Ann had an incredible ability to connect with our audience, and she offered some very valuable parenting advice and thoughtful insights. We couldn't have asked for a better guest speaker!"
Beth Evans, Special Events Coordinator, Youth Services Bureau of Ottawa
"Ann was a delight to work with—flexible, responsive, and kind. Her presentation was organized and clear and the feedback we received was nothing short of stellar."
 Vann-Ly Cheng, planning committee member, Toronto Public Library's 2017 Tutor Conference
"Ann Douglas is an articulate and passionate speaker. Not only does she offer her audience expert knowledge in parenting, but she also demonstrates kindness, integrity, and heart. Ann has been a valued speaker at The Baby Show since its inception in 2013. Her talks are always well attended and she delivers relevant, helpful information in a very approachable and honest manner. Ann Douglas is a must-have speaker at any event or conference." 
Sandy Pedrogao, co-founder, The Baby Show, Toronto, Ontario
"[ Ann's ] presentation was informative and inspirational and set the tone for the whole day. Ann conveys her wealth of knowledge in a personal way that engages the audience. Participants said that her presentation was one of the things they enjoyed most about the conference. Speaking as an organizer, Ann is very professional and a pleasure to work with."
Valanne Ridgeway, Organizer, Mindful Parenting Conference, Whitby, Ontario
"Ann draws in the audience with her compelling personal stories and keeps them listening with solid, doable advice. The feedback from our attendees was very enthusiastic." 
Laura Bickle, parenting conference organizer, R.H. McGregor Elementary School, Toronto
"Ann is an engaging speaker, who shares her heartfelt messages with humor and compassion and in doing so, connects with her audience in a genuine way."
Diane Mullane, Mental Health Lead, Durham Catholic District School Board
"Ann Douglas was an amazing keynote speaker at our citywide professional development conference on Parent Engagement. Leading up to the event, she worked closely with us to ensure that the content of her presentation was relevant to our profession, informative, and meaningful to our staff. She checked in frequently to make sure that we were all on the same page, had great ideas, and was wonderful to brainstorm with. She was an inspiring presenter, using humor and touching personal stories to promote a greater understanding of the parent perspective when we engage with our children and their families. Our clinicians were touched by her honesty, motivated by her words of wisdom, and truly energized to make changes in their daily practice. Ann's presentation was a great way to kick off our conference! Thank you, Ann, for a presentation that our staff are still talking about!"
Lisa Grover, Manager, Early Abilities Preschool Speech and Language Program, Toronto