Aaron Ward
Three-time Stanley Cup Champion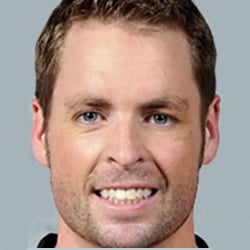 Born in Windsor, Ontario, Ward moved with his family to the Ottawa area at an early age. He became a regular NHL player in the 1996/97 season.
Ward has played over 600 career NHL games and been a member of three Stanley Cup championship teams while playing for the Detroit Red Wings and the Carolina Hurricanes. He was later traded to the Boston Bruins, where he added solid defense and much-needed veteran leadership.
Ward retired from professional hockey after 13 NHL seasons. He now serves as a hockey analyst and personality providing news from around the league as an analyst on TSN's hockey panel.
Since joining TSN in 2011, the former NHL defenseman is never short on intensity when offering his analysis and opinions.
In 2014, Ward hosted the TSN Original feature series "Reorientation," an examination of homophobia in professional sport that received worldwide acclaim.
Check Speaker Availability and Pricing
"*" indicates required fields