Top 7 Questions Clients Ask About Working With a Speakers' Bureau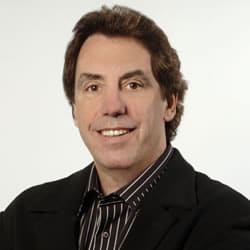 Below are the top 7 questions that we receive from clients about how to use a speakers' bureau. Questions you might be wondering about.
1. "I've never worked with an agency before. How do you help me find a speaker?"
Our team is trained to help you narrow the range of choices. We are familiar with the strengths and abilities of a huge range of speakers. Once we understand your requirements, we can steer you in the right direction and make some helpful suggestions. In the end, the decision is yours. You may want to start by asking yourself a few key questions:
Why is this event being held in the first place?
What do we want the attendees to know, think, or feel after this event?
What expectations will they bring to the event?
What special circumstances, issues, or challenges are we facing right now?
How should this event build upon previous events?
Your answers will help us to both narrow your search and find just the right speaker to compliment your vision and accomplish your goals.
2. "Are there any "hidden" or extra charges when I book a speaker?"
Generally speaking, any travel expenses will be billed on top of the speaker's fee, such as:
Ground transportation – limousine, taxi, or rental car – to/from departure airport and to/from arrival airport, airport parking charges or automobile mileage at a pre-set rate (whichever is applicable)
Airfare
Accommodations
Meals and incidental expenses
Audio-visual equipment (slide projector, projection screen, wireless lavaliere microphone, etc.) is arranged for and paid by the client
GST and HST when applicable
3. "What is the cost of prospeakers.com's service?"
Our clients are never billed for our services; you pay only your speaker's fee and expenses. Everything we do to ensure the success of your event, from start to finish – providing preview videos, contracting the speaker, coordinating schedules, doing all the preparatory legwork and much more – is free of charge. Instead, it is the speakers we represent who pay our fees.
4. "Will I be permitted to audio or video tape the speaker's appearance?"

If you plan to capture your speaker's presentation on audio or video, written permission must be obtained prior to the event.
5. "What are the payment terms?"

A non-refundable deposit is collected at the time a speaker is booked for the event. This deposit guarantees the date will be reserved for you on the speaker's calendar. In the event of a cancellation by your organization, the deposit will be forfeited. If a cancellation occurs within 30 days of the event date, the entire fee and any already-incurred travel/preparation expenses may be due.
6. "What services does prospeakers.com offer once we have selected a speaker?"
Once a speaker accepts your invitation, we handle all the business details to make absolutely certain there are no misunderstandings or glitches. We issue a contract. We coordinate all communication between you and the speaker to ensure that your specific program requirements are met. We work with you on all the logistics – from speaker bios to schedules and itineraries.
7. "What if something happens and my speaker is late or, even worse, cannot make it to my event?"
We really shine in the event of a speakers' plane being delayed, a traffic jam on the way to the convention center or, even worse, a speaker who cancels at the last minute. Flights do get canceled, roads do get iced and a speaker could get sick. Thankfully, we have had to deal with very few speaker cancellations in our 18-year history! All of our resources, our knowledge and our contacts can be put together to find a replacement speaker ASAP.