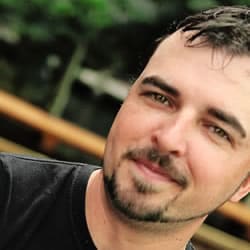 Scott Stratten – Scott is an expert in Viral, Social, and Authentic Marketing which Scott calls Un-Marketing: positioning yourself as a trusted expert in front of your target market, so when they have a need, they choose you.
Formerly a music industry marketer, national sales training manager and professor at the Sheridan College School of Business, he ran his "UnAgency" for nearly a decade before focusing exclusively on speaking. He has helped companies like PepsiCo, Adobe, Red Cross, Cirque du Soleil and Fidelity Investments find their way through the viral/social media and relationship marketing landscape. He was voted one of the top 5 social media influencers in the world on Forbes.com.
His book UnMarketing: Stop Marketing. Start Engaging became a national best-seller before it was released, and a Globe and Mail #1 Business best-seller, National Post, Amazon.com, Amazon.ca and Amazon UK best-seller. His second book, The Business Book of (Un)Awesome, was published in the summer of 2012.
Kevin Knebl – Kevin is recognized as a LinkedIn expert and has trained hundreds of organizations and tens of thousands of individuals on the most effective uses of LinkedIn since 2003.
Kevin is the owner of a Colorado-based professional speaking and training company that advises small, medium and Fortune 500 companies including State Farm Insurance, The Wall Street Journal Office Network, Herman Miller, HUB International, Dale Carnegie, Grubb & Ellis, Quizno's, RE/MAX, Brokers International, Lorman, Standard & Poor's and more on Online and Offline Networking, Social Media, Relationship Building, LinkedIn and Twitter. He has over 20 years of experience in interpersonal skills training, sales, networking and related areas of expertise. He is the coauthor of "The Social Media Sales Revolution: The New Rules for Finding Customers, Building Relationships, and Closing More Sales Through Online Networking" and a contributing author to "Learn Marketing with Social Media in Seven Days."