Can you believe that one year from now, the 2014 Olympics will be officially underway!? As excitement builds across the country, we know that many companies and associations will want to bring in Olympic-related speakers. Whether you're looking for athletes, media personalities or high-performance experts, prospeakers.com has someone for you:
Current Olympians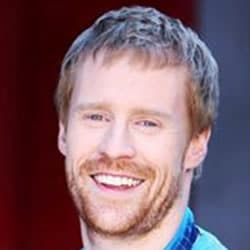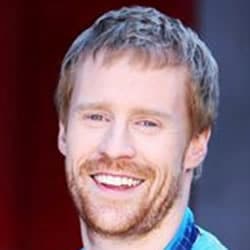 Jon Montgomery – 2010 Gold Medal Olympian – Skeleton

Jon Montgomery captured the hearts of Canadians and the attention of everyone during the 2010 Vancouver Winter Games. After years of hard work, training and perseverance, Montgomery won a won a gold medal in the skeleton, securing his place in history as one of the best.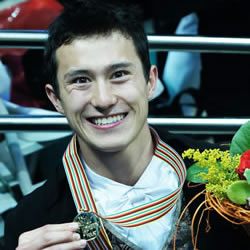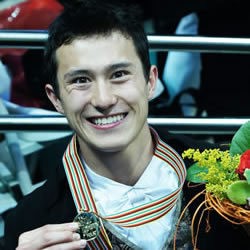 Patrick Chan – World Champion and Canadian Figure Skating Gold Medalist

Born in Ottawa, Patrick Chan has been figure skating since the age of five. Since then, he has won five consecutive national titles from 2008 to 2012. In 2011, he became the reigning World Champion (Moscow) establishing World Records in all 3 categories, and in 2012 he re-established himself as the best male figure skater in the world with a second World Championship gold.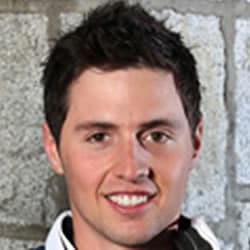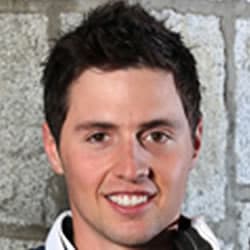 Alexandre Bilodeau – Canadian Freestyle Skiing Olympic Gold Medalist

On February 14, 2010, Alexandre Bilodeau wrote a page in history by becoming the first Olympic gold medalist on Canadian soil. A model of perseverance and a source of inspiration to many, he is proving to be one of Canada's most talented young athletes.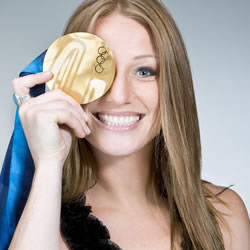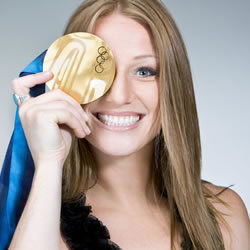 Heather Moyse – Olympic Gold Medalist, Occupational Therapist

Heather Moyse left a wake of push-start records on tracks all over the world on her way to winning Canada's first ever Women's Bobsleigh Olympic gold medal with teammate Kaillie Humphries on February 24, 2010 in Whistler, British Columbia.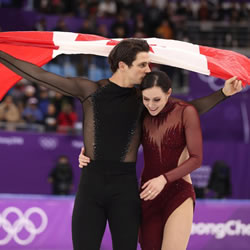 Tessa Virtue & Scott Moir – 2010 Olympic Gold Medal Winners

Ranked third in the world, Tessa Virtue and Scott Moir represented one of Canada's best medal hopefuls entering the 2010 Winter Olympics in Vancouver. To the delight of fans across Canada, Virtue and Moir went on to win the first North American Olympic Gold Medal in Ice Dancing.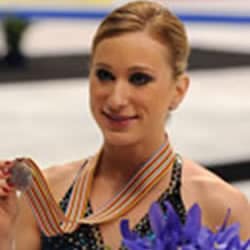 Joannie Rochette – World Champion and Canadian Figure Skating Gold Medalist

Two days before the Vancouver 2010 short program, Joannie's mother, Thérèse, died of a sudden heart attack. Knowing her mother's dream was to see her win an Olympic medal, Rochette made the difficult decision to compete, and put the finishing touches on her mother's dream by winning the bronze medal. In doing so she became the first Canadian ladies' figure skater to stand on the Olympic medal podium in 22 years.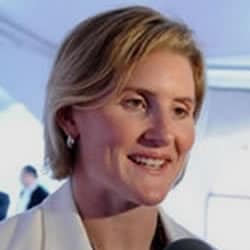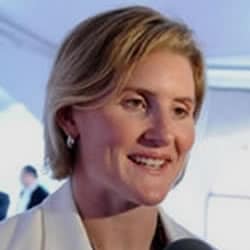 Hayley Wickenheiser – Four-Time Olympic Medalist

Four-time Olympic medalist Hayley Wickenheiser is regarded as one of the best female hockey players in the world with an uncompromised determination and dedication to her sport. However, it's not just her lethal slapshot that is respected by her teammates, fans and peers; Wickenheiser is an award winner, community leader, mentor, history-maker and an accomplished businesswoman.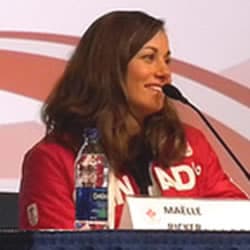 Maelle Ricker – 2010 Winter Olympic Gold Medalist

Just shy of a medal at both of her previous Olympic Games and after suffering frustrating snowboarding crashes, Maëlle thrilled Canadians as she reached the Gold Medal podium at Vancouver 2010 in front of a home crowd in British Columbia. With that win, Ricker became the first Canadian woman to earn an Olympic gold medal on home soil.
Broadcasters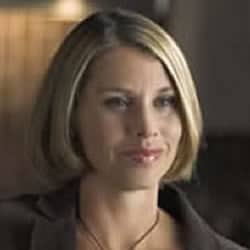 Catriona Le May Doan – Canadian Olympian and CBC Commentator

One of Canada's most celebrated Olympians, Catriona has covered five Olympic Games since retiring from speed-skating. She joined the CTV Olympic broadcast team for the Vancouver 2010 Games which earned her a Gemini for Best Sports Analyst, and hosted the London 2012 Olympic coverage alongside Dave Randorf.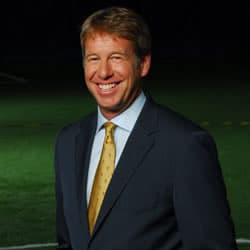 Scott Russell – CBC Sportscaster, Author

CBC host of the 2008 Beijing Olympics and Late Night host of the 2004 Games, Scott has been part of the coverage for eleven Olympic Games as well as covering triathlon, gymnastics, rugby, cross-country skiing and biathlon at several Pan Am and Commonwealth Games.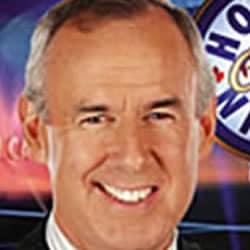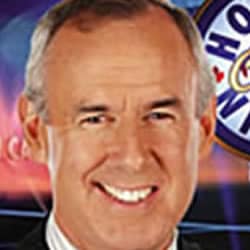 Ron MacLean – CBC Sportscaster

A Gemini Award-winning sportscaster, Ron MacLean has expanded his professional duties from his prominent role on Hockey Night in Canada to include hosting CBC's coverage of the Summer and Winter Olympics, Calgary Stampede, Commonwealth Games and World Track & Field Championships.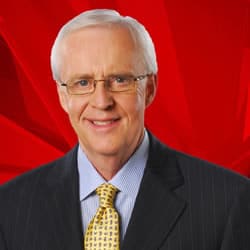 Brian Williams – Legendary Sports Broadcaster, Winner of Two Geminis

Considered the dean of Olympic sports broadcasting in Canada, Williams is a champion of amateur sports. He reported on his first Olympics at the 1976 Summer Games from Montreal and has covered virtually every Olympic Games since and every high-profile amateur sporting event around the globe.
High Performance Experts
Dr. Peter Jensen – Authority on Leadership and Personal High Performance

Since 1988, Peter has worked as trainer and psychologist with Olympic athletes, helping over 40 athletes reach the medal podium. He is also an author and instructor at Queen's School of Business.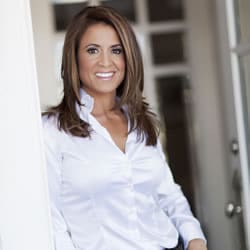 Dr. Kimberley Amirault-Ryan – Lead of Sport Psychology for the Canadian Olympic Committee, Performance Consultant

Kimberley is the Lead of Sport Psychology for the Canadian Olympic Committee for the 2014 Sochi Winter Olympics. She has held this position since 2008, and has helped the development and implementation of the Canadian Team's Preparation Plan for the Vancouver 2010 and London 2012 Games. She is also a performance consultant for the Edmonton Oilers and speaks extensively on her philosophy of strategic performance excellence.