Exciting news from prospeakers.com: we are pleased to announce that we are now a TSN Talent partner!
If you're looking for a host or sports guest for your upcoming event, the TSN roster is the perfect place to find experienced, charismatic, and knowledgeable talent. We can also arrange brand or product related appearances with many of the TSN personalities.
Take a look at some of TSN's most popular personalities below, or visit our website for a complete list of names and bios.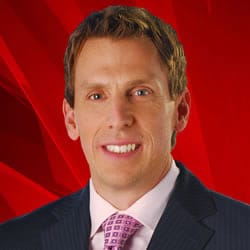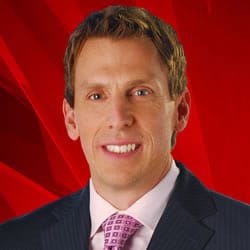 James Duthie – TSN's NHL Host
In his years at TSN, he has worked in a variety of sports and roles: from CFL to NBA to the evening edition of SportsCentre and now NHL on TSN. He is also part of the CTV/TSN Olympic Consortium and has covered Sydney, Turin, Vancouver, and the London Games. James' hilarious outlook on life and countless encounters with NHL and other sports legends form the basis for his keynote.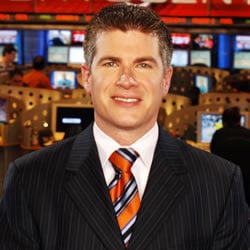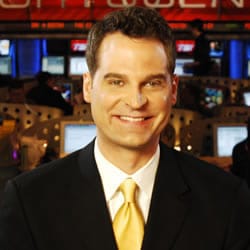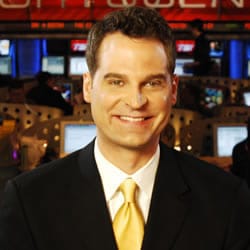 Dan O'Toole and Jay Onrait – SportsCentre Co-Hosts
Jay Onrait and Dan O'Toole co-host the late night weekday edition of SportsCentre, bringing viewers a complete summary of the day's sports events, including highlights and post-game reports. O'Toole and Onrait have become household names across the country as a result of their humourous wit. Jay and Dan receive rave reviews when hosting galas and tournaments as a pair, and are also available for individual keynotes.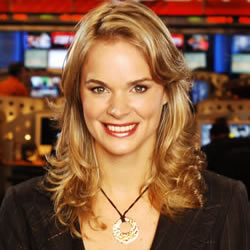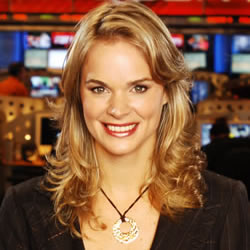 Jennifer Hedger – TSN SportsCentre Anchor
Jennifer co-hosts the 10pm edition of SportsCentre alongside Darren Dutchyshen, offering viewers regular updates, scores and highlights from around the league. She was the Whistler host of CTV Olympic Prime Time during the Olympic Games in Vancouver, and hosted the 2012 London daytime broadcasts alongside James Duthie. Jennifer's winning smile brightens up a room, and her sports stories are the perfect host anecdotes for galas, etc.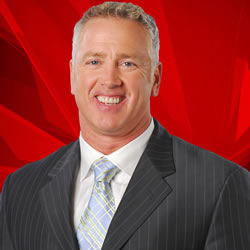 Matt Dunigan – CFL Grey Cup QB, TSN Analyst
Dunigan was an All-Star CFL quarterback with two Grey Cups before beginning his broadcasting career . Dunigan teams up with host Dave Randorf and fellow analysts Chris Schultz and Jock Climie during the pre-game, halftime and post-game shows for TSN's CFL broadcasts. In 2006, Dunigan was inducted into the Canadian Football Hall of Fame. Matt's keynotes often focus around leadership, coaching, and top-tier performance, drawing from his years as a player and coach.
Under $5,000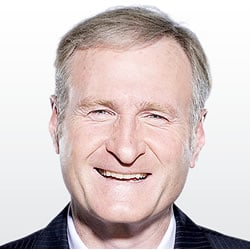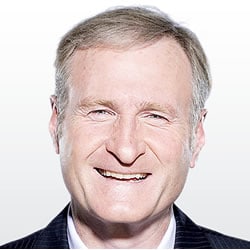 Jack Armstrong – Charismatic Commentator, 'The Coach'
Armstrong's vast knowledge and passion is well known – and respected – throughout the basketball world, where he has spent his entire broadcast career focusing on the Toronto Raptors. Over the course of his 15+ years in broadcasting, Armstrong has become one of the most recognizable faces – and voices – in Canadian sports. With extensive experience in NCAA coaching prior to his broadcast career, Jack keynotes on leadership, building winning teams, and other lessons from the basketball circuit.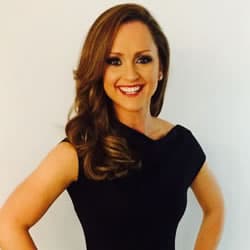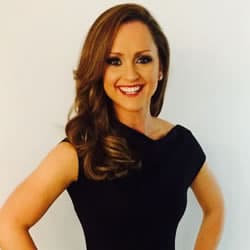 Kate Beirness – TSN SportscasterAnchor and Toronto reporter for Toronto's Sportscentre, Kate was TSN's Olympic Morning Co-Host for the London 2012 Games, and also hosted NCAA March Madness 2012 and the Kraft Celebration Tour in 2011 and 2012. Kate's down-to-earth personality and genuine love of sport brings life and energy to her frequent hosting roles.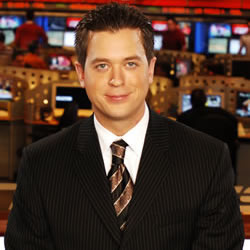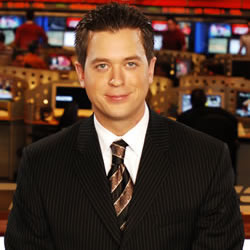 Bryan Mudryk – TSN Broadcaster
During his broadcasting career, Mudryk has interviewed such sports legends as Jack Nicklaus, Mike Weir and Wayne Gretzky, covered the Heritage Classic at Commonwealth Stadium and the 2002 Grey Cup, the 2004 Brier in Saskatoon, the 2009 Brier and curling at the 2010 Winter Olympics. In 2012, he was the judo play-by-play announcer for the London Olympics. A cancer survivor, Mudryk was instrumental in launching a charity golf tournament that has raised more than $800,000 for cancer treatment equipment over the last decade. Bryan brings both a wealth of sports knowledge and a moving personal cancer story to his many community-oriented engagements.
Please call us or contact us if you would like more information on these or any other speakers. As always, we look forward to working with you to create dynamic and engaging events.
–