Four Leadership Speakers With Fresh Perspectives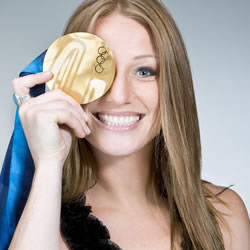 Developing your team's leadership capabilities is an ongoing endeavour, and that's why we are here! Whatever perspective you are looking for, we have speakers and leaders to offer input and help bring your business leaders to the next level.
Consider bringing in one of these high-demand leadership experts for your next corporate training: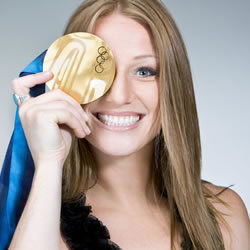 Heather Moyse is a two-time Olympic Gold Medallist, but also so much more: a multi-sport national athlete, inspirational speaker, ambassador, bionic woman, philanthropist, role model, and above all, Champion.. In 2001, she began a nine-month internship in Trinidad and Tobago as a Disability Sport Program Officer, but ended up staying in Trinidad for an additional two years, adding contracts with the local Rugby Union to develop and coach women's rugby, and with the local chapter of Disabled People's International as a consultant. In 2007, Heather completed her Masters degree in Occupational Therapy at the University of Toronto, focusing her graduate research on occupational-/life-balance. In 2010 and 2014, she won Olympic gold in women's bobsleigh.
Heather is an inspiration to people of all ages, and stands as a symbol of what it is to be a true leader and champion. Her down-to-earth and genuine personality shine through as she helps her audiences discover how perspective and the tiniest of inspiration can move you to maximize your potential and get you closer to achieving your goals. For more information on Heather and her leadership expertise, click here.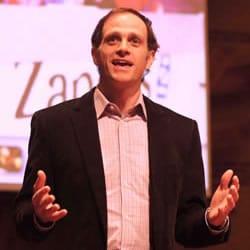 Tim Magwood is a creative, collaborative and passionate leader. As a seasoned facilitator and presenter, he has brought value to over 10,000 participants. Before entering the business world, Tim delighted audiences in stage productions such as Les Miserables (Royal Alexandra Theatre, National Arts Centre) and Napoleon (Elgin Theatre). He then spent over a decade in private communication and sales training, and now combines his unique skills and passion for leadership to teach, challenge, and inspire businesses and educators through The Mark of a Leader program.
In the most popular of these presentations, Tim explores Five Level Leadership: how, when human beings are fully engaged on all five of our levels (Spirit, Imagination, Intellect, Heart, Hands), there is virtually nothing we cannot do. The program can be used to create an unforgettable keynote, or facilitate an event, interspersing amazing stories throughout and customizing the messages to your specific audience and needs. For more information on Tim, or to read about other Mark of a Leader presentations, click here.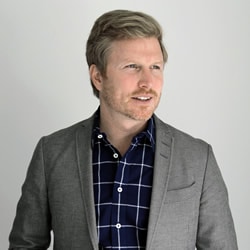 Stuart Knight is a speaker, author, producer and writer, mesmerizing audiences with his high energy and theatrical speaking skills. He spends time writing songs that are heard around the world, and produces commercials that have been seen nationally. As an award-winning speaker, Stuart's presence on stage is contagious and his ability to move his audience is unprecedented. Stuart has keynoted numerous conferences, and has inspired corporate clients, including such organizations as Rogers, TD Canada Trust, The Four Seasons, Emerson, Canoe, Citi, The Government of Canada and Kraft, sharing the stage with such notables as Pamela Wallin, Robin Sharma, Stephen Lewis and Jenny McCarthy.
As an "out of the box" renegade entrepreneur, he continues to bring his entertaining and thought-provoking ideas to fruition.  In his life-changing presentation called The Art of Powerful Conversation, Stuart gives people the tools to build relationships and to connect on a deeper level. To find out more, click here.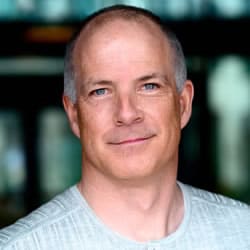 Scott Kress holds a Masters degree in Leadership, is an Executive MBA professor for the Rotman School of Management and the Odette School of Business, and is one of the top leadership and team development facilitators in North America. In 2012, Scott received a Teaching Award for his Leadership Presence class in the EMBA program at the Rotman School of Management. On top of all that, Scott has been climbing and guiding in the mountains for over 20 years. He has summited peaks in North and South America, Africa, Europe and the Himalayas. He is now in the pursuit of the evasive "Seven Summits"; the highest point on each of the seven continents.
Scott's foundational keynote presentation shares how the strategies his team used to summit Mount Everest may be applied to summit your own personal mountains in business and in life. Through his inspiring story of triumph, challenge determination, and sometimes failure, Scott shows audiences that we are all climbers, climbing our own mountains. Scott educates, entertains, and motivates while imparting the wisdom gained in business and in the mountains. To learn more about Scott's adventures and how to bring them to your workplace, click here.
 For a full list of our leadership speakers, click here. Or, as always, call us for more information! 416-420-4525 or be in touch via our site.
–