Looking for some laughs AND knowledge at your next event? Susan Stewart, Meg Soper and Judy Croon deliver! You certainly don't want to miss out on these funny ladies. Susan motivates audiences on how to better our health and stress levels through laughter. Meg discusses communication, teamwork and strategies for success. Judy explains how we can deal with difficult people and situations in order to achieve our goals.
Susan, Meg and Judy co-authored the hilarious and insightful book "From Stage to the Page: Life Lessons from Four Funny Ladies" alongside Judy Suke.
Check out all these funny ladies have to offer.
To book Susan, Meg or Judy  for your next event, give us a call at 416-420-4525 or be in touch via our site.
Susan Stewart is a recovering stand-up  comic turned Human Resources Professional, turned author and inspirational  speaker… long story, but here's what happened in a nutshell… After touring Canada with 3 one-woman  shows and performing at comedy clubs around Canada for 5 years, Susan decided  to leave stand-up comedy in 2003. Through a series of unplanned, yet extremely  purposeful events, Susan found herself working in a Human Resources branch  within the Ontario Government… comedy to HR, a natural progression?  Throughout her shockingly enjoyable and passionate career as a organizational  learning and development consultant, Susan became inspired to get back on stage  and use her comedic powers for good, rather than evil! Since 2005, Susan has been traveling  across North America helping people see the lighter side of work and life. With her memorable high energy and quick  wit, Susan has made a positive impact on many private and public-sector  organizations, school boards, universities, and associations. Some of Susan's  most recent clients include The Bank of Montreal, Apple, Novartis Consumer  Health Inc., and DuPont Canada. Susan is a contributing author of three  self-development books: Awakening  The Workplace –  Volume 3, The  Master Mind Group, and Bushido  Business. A veteran with the microphone, Susan is  also a popular event host. She has hosted many corporate and special events.  She is known to have the "Billy Crystal-Appeal" and is often invited  to host an event multiple times.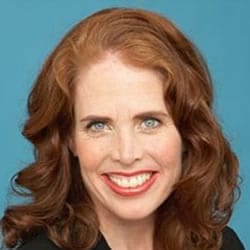 Meg Soper is a keynote motivational humourist speaker who combines the skills of a premiere stand-up comic with the hands on experience in health care to provide motivational, inspirational entertainment for her audiences. Her experience as a stand up comic, operating room nurse and mother of two teenagers enable her to deliver a unique package of humorous anecdotes, and stress busting strategies for everyday living. Meg's emergence as a business-related motivational humourist was inspired by her belief that laughter is one of the most effective ways to deal with the day to day stress in our lives. Her comedic skills enable her, as a leading motivator, to connect with the audience, break barriers and deliver practical tools and strategies to be more effective at work and at home.  Meg offers strategies for life balance and improved communication with the knock out punch of comedy. While Meg's emergence as a premiere motivational humourist was influenced by her ability to make people laugh, it was working in the pressurized environment of hospital operating rooms that she realized how humour could help people better communicate and deal with stressful situations.  Meg has a keen eye for dealing with the roadblocks that we encounter on a daily basis. She is able to motivate people to develop new ways of looking at the options that life presents. In this way, Meg enables the innate talents within everyone for making those choices that will move us along the path to productive and balanced living. Her unique blend of comedy and inspirational stories provides "humour with a heart". This sets her apart from other motivational speakers in Ontario and Canada. These presentations are filled with laughter, life lessons and stress reducing strategies that motivate personal improvement. During her many years as a stand up comic, Meg learned to recognize the very strong connection between laughter and attitude. The energy she derived as a humorist told her that there was a physiology to laughter. Now speaking as a motivational humorist to audiences using "humour with a heart" she is able to connect with people, motivate them and leave them feeling uplifted and energized.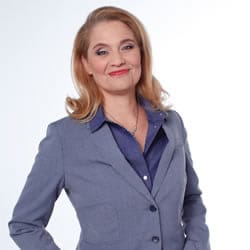 Judy Croon is a comedian, MC,  motivational humourist, radio broadcaster, author and proud to have never been  in jail. She has been the opening act for Joan  Rivers, Wynonna Judd, Robert Klein, Weird Al, Dionne Warwick and Anne Murray.  Her specials have appeared on NBC, CBS, CTV and The Comedy Network. Judy has co-hosted morning radio shows on  Toronto's Mix 99.9, LA's KFRG and XM Radio with Mike Bullard. And she is a  co-author of the book From the Stage to the Page: Life Lessons from  Four Funny Ladies! Judy is the creator and host of   "Laughlines" and "Stand Up for The Girls," events which  have raised over $650,000 for breast cancer research. As a corporate speaker, she draws from  her performance experience, wit, and insight to entertain, inform and inspire  in her dynamic keynotes entitled "Taming Hecklers: Dealing with Difficult  People" (this is not your typical difficult people talk!) and "Relieving  Stress with Humour – Judy's 7 Ingredients to Living Well That Don't Include  Tofu.
To book Susan, Meg or Judy  for your next event, give us a call at 416-420-4525 or be in touch via our site.