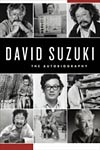 With the National Football League season now upon us, what better time to host your event with a football great? Speakers like Tom Flick, Matt Dunigan, Eric Boles and Chris Schultz can motivate your team, host special evenings, talk about leadership, goal setting and going the extra mile.
They all made it to the big leagues and now share their experiences in the hopes of helping your audience.
Former NFL quarterback, Tom Flick is an expert in leadership and change. His achievements and experience in the highly competitive worlds of professional sports and corporate America give him a keen insight into people, processes and achieving success. Tom is a former Rose Bowl Champion, Pac-10 Conference "Player of the Year" and successful NFL quarterback for seven seasons. Since 1989, he has delivered over 3000 presentations, to a who's-who list of clients that includes Microsoft, Starbucks, Marriott, Shell Oil, Boeing, Hallmark Cards, American Express, PepsiCo, Ritz-Carlton Hotels, NASA and the US Army Rangers to name just a few. Tom addresses over 100,000 men and women each year on high performance strategies for leadership, teamwork, change, and personal growth. His passion for raising more effective leaders is achieved by his unique gift to connect with the listener's heart as well as their head. Tom's expertise is helping an organization define their vision, improve performance, increase teamwork and communication skills, help manage change more effectively, and develop leaders and leadership teams. Tom understands that people, not programs, help organizations change and grow. Meeting the challenges of today's business environment requires a committed workforce, and providing solutions that allow people to become peak performers both personally and professionally increases success and impacts the bottom line.
Following a successful college  career at Louisiana Tech, Matt Dunigan broke into the CFL in 1983 with the  Edmonton Eskimos. Dunigan played for six teams throughout his storied 14-year  CFL career. He won two Grey Cups – 1987 with the Eskimos and 1991 with the  Toronto Argonauts. The All-Star quarterback passed  for nearly 44,000 yards in his career and rushed 850 times for 5,031 yards and  77 touchdowns. Of these total yards, 713 yards came in a single regular season  game against Edmonton when Dunigan played for Winnipeg – a CFL record that  still stands. Dunigan joined TSN in 1999, after  beginning his broadcasting career as an analyst with the CBC at the 1989 Grey  Cup and followed it up with another appearance in the CBC broadcast booth at  the 1994 Grey Cup. Dunigan teams up with host Dave Randorf and  fellow analysts Chris Schultz and Jock Climie during the pre-game, halftime and  post-game shows for TSN's CFL broadcasts. In 2006, Dunigan was inducted into  the Canadian Football Hall of Fame.
Eric Boles is the president of a training  and development company dedicated to maximizing the human asset. Through  assessment, consulting, coaching and corporate training, he has set the standard  for helping organizations enhance their culture and develop greater levels of  commitment and performance. Eric learned many principles of team  dynamics and leadership from his experience playing in the National  Football League (NFL) with  the New York Jets and the Green Bay  Packers. While in  the NFL, he had the privilege of being coached and mentored by some of the  finest coaches and players in the game. Eric is a highly acclaimed keynote speaker  and consultant for some of the most recognized and respected organizations in  the world, including Dunkin' Brands, National  Association of Realtors, Alaska Airlines, State Farm  Insurance, Starbucks  Coffee, U.S.  Air Force, First  West Credit Union,  Emergency Nurses Association, and Thermo Fisher Scientific. Eric also speaks to a variety of  organizations and associations, including sales, education, government,  healthcare, manufacturing and financial services.
A household name to Canadian Football League fans, Chris Schultz has been involved in broadcasting for 15 years and has been a mainstay on TSN's CFL telecasts since 1998. The former CFL and NFL player made his broadcasting debut in 1993 as a football analyst with The FAN 590, the all-sports radio station in Toronto.  Schultz's playing career began in 1978 with a scholarship to the University of Arizona. An offensive tackle, he played five years with the Wildcats and made one appearance in the Fiesta Bowl. The Dallas Cowboys drafted the 6'8″, 290-pound Canadian in the sixth round of the 1983 NFL draft. Schultz played left tackle for the Cowboys until 1986 under legendary head coach Tom Landry. In 1986, Schultz came to the CFL where he played nine seasons with the Toronto Argonauts. Schultz played in two Grey Cups (1987, 1991) and brought home the championship ring in 1991. During his spare time, Schultz enjoys coaching minor football with the Burlington Stampeders, in Burlington, ON. Schultz is the spokesperson for Purolator's Tackle Hunger Campaign in partnership with the CFL and the Canadian Association of Food banks.
To book Tom, Matt, Eric or Chris for your next event, give us a call at 416-420-4525 or be in touch via our site.