As the weather begins to get colder, the arenas heat up. Skates are sharpened, game plans are devised for the start of the NHL season next week.
Interested in bringing some of the NHL excitement to your next event? We've got you covered: be it a legendary hockey coach, sports network host or even the father of the "Great One"… you've come to the right place! Speakers like Scotty Bowman, James Duthie and Walter Gretzky all have decorated hockey backgrounds and speak about teamwork, goal setting, motivation, leadership and overcoming challenges and adversity.
To book Scotty, James, Walter or any other of our hockey-inspired speakers for your next event, give us a call at 416-420-4525 or be in touch via our site.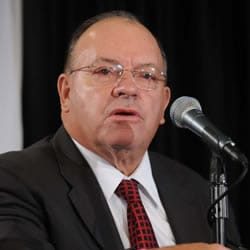 Legendary hockey coach, Scotty Bowman is the "winningest" coach in NHL history. Bowman has made 28 total playoff appearances and won nine Stanley Cups in all. He has won the NHL Championship with three different teams, a feat that has not been matched by any other coach in the NHL, NFL, NBA or MLB. He is a living legend in the world of professional sports.  Two Jack Adams' Awards and his induction into the NHL Hall of Fame have endorsed Bowman's skills as a coach. During the 2002 season, Bowman announced he would retire from coaching, but resolved to win the Stanley Cup one last time with the Detroit Red Wings. As a true Scotty Bowman endorsement, his team came through and took home the championship, validating Bowman's extraordinary leadership abilities. As a speaker, Bowman will inspire your employees to reach new heights of success and learn from his exceptional leadership abilities. It is not only die-hard hockey fans who will appreciate Bowman's mastery on ice; it is also for those companies or organizations who want the insight of a time-tested and proven winner. The same values that Bowman used to capture nine Stanley Cups will improve your company's bottom line and will fill your audience with a great sense of pride and a desire to replicate Bowman's success in their own endeavors.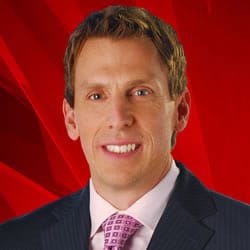 James Duthie is one of today's most talented sports  broadcasters. An avid athlete in his youth, Duthie studied Journalism at  Carleton University, then spent several years working in TV news before  transitioning to the sports desk. In his years at TSN, he has worked in a variety of  sports and roles: from CFL to NBA to the evening edition of SportsCentre and  now NHL on TSN. He is also part of the CTV/TSN Olympic Consortium – he has  covered Sydney, Turin, Vancouver, and later this summer, he will be in London  as daytime co-host of TSN Olympic coverage.
Prior to joining TSN, Duthie, an  Ottawa native, worked at VTV in Vancouver as both a news and sports reporter.  Duthie also spent three years at CJOH-TV in Ottawa as a sports anchor. Duthie has been awarded three Geminis for his  broadcasting efforts. Charismatic and sharply witty, he is a favourite among  sports fans across the country. He is  also the author of The Day I Almost Killed Two Gretzkys,  a collection of his sports columns.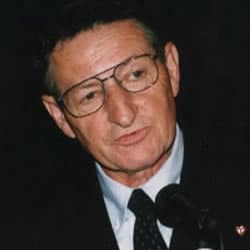 Walter Gretzky , father of The  Great One, is an ordinary man who, from humble beginnings and against the odds  of a devastating illness to lead an extraordinary life. To many people, Walter Gretzky is  the ultimate dad, and the first inspired coach to a talented young boy.  Walter's major insight into hockey, that a player should "go where the  puck is going"- guided Wayne's brilliant style. It's safe to say that no other  famous hockey player's father is held in such high esteem, and Walter Gretzky  has carved out this singular niche in his own right. Gretzky grew up on a small  family farm, married Phyllis, and raised four boys and a girl in a modest home.  He worked for Bell Canada for 34 years. The movie Waking Up Walter:  The Walter Gretzky Story – based on his best-selling book, On Family,  Hockey and Healing made its premier on CBC-TV in 2005. About the movie,  Walter Gretzky said, "I'm stunned. My name's  Walter Gretzky, not Wayne Gretzky." In 1991, Walter suffered a brain  aneurysm that came close to killing him. Through his own grit and  determination, and with the help of dedicated therapists, doctors, family and  friends, he battled back from the many cognitive difficulties and nearly a  decade of lost memories, including his recollection of the death of his mother  and almost all of Wayne's NHL triumphs of the eighties. Mr. Gretzky is now the official  spokesperson for Canada's Heart and Stroke Foundation. He also is very active  in a number of charities, whether it's the weekly load of broken sticks he  gathers from Brantford area arenas for CNIB furniture-making or providing some  piece of memorabilia for a fund-raiser…Walter gets it done. In 2002, Gretzky  was given an Honourary Doctor of Laws degree from McMaster University. Gretzky's unique blend of humour,  inspiration and hard-won wisdom elevates audiences to reach new levels of  achievement by turning adversity into opportunity.
To book Scotty, James, Walter or any other of our hockey-inspired speakers for your next event, give us a call at 416-420-4525 or be in touch via our site.