Where will we be in 2020? How will the economy change? How will our health care system be implemented? How will consumers behave?
What does the future have in store?!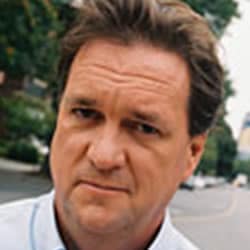 Jim Carroll is acknowledged as one of the world's leading global futurists, trends and innovation experts with a massive global blue chip client list. He helps transform growth-oriented organizations into high-velocity innovation heroes! Jim has developed a global reputation for his unique presentations, and the impact they can have in helping organizations confront future trends. Recently named by Business Week as a leading source for innovation and creativity insight, his observations are frequently covered in Fortune magazine's innovation blog.
As an author, columnist, media commentator, and consultant, Carroll has carefully studied the key strategies and leadership ideas that have permitted some organizations to achieve breakthrough innovations and absolutely compelling levels of creativity. When the PGA – Professional Golfers Association of America chose an external speaker to open their 94th Annual General Meeting in 2010, they went with Jim Carroll. They'd never hired an external speaker in their long and esteemed history, and after the keynote, Allen Wronowski, the President of the PGA had this to say: "Futurist Jim Carroll helped stimulate the thought process with his keynote address about the incredible rate of change that we as a society find ourselves in, and I was delighted with the lively discussion in the hallways, the passionate positions taken at the microphones…"
Jim Carroll can challenge the PGA to think passionately about linking future trends to innovation.  Jim's client list is a veritable who's who of global leaders – including NASA ; National Australian Bank; Pfizer; Diners Club; HJ Heinz; PPG; the Minnesota HealthCare Association CEO Summit; Johnson & Johnson; Blue Cross Blue Shield North Carolina; OhioBankers League; General Dynamics / Northrop Grumman; the Missouri Governor Economic Development Congress; Utah League of Cities & Towns; Signature Travel; Microsoft; the US National Recreation and Parks Association; Yum! Brands; Burger King; US Department of Defense – Commissary Agency; Rockwell Collins; Oracle; the International Association of Conference Centres; Illinois Governors Tourism Conference; US Navy, Marine, Air Force Child Youth Programs; Nestle…all of these organizations have engaged Jim Carroll for a keynote or leadership meeting which focused on future trends, innovation and growth!
Jim is also an author, with recent books including Ready, Set, Done: How to Innovate When Faster is the New Fast, and What I Learned From Frogs in Texas: Saving Your Skin with Forward Thinking Innovation.
To book Jim for your next event, give us a call at 416-420-4525 or be in touch via our site.