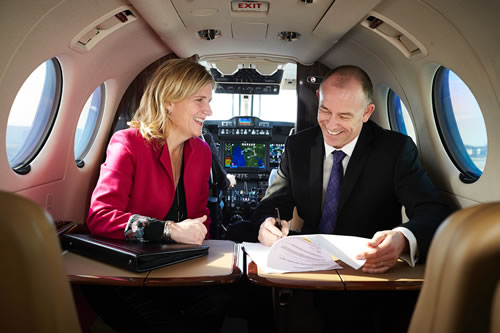 We're proud that our Founder and President was featured in Ivy Business School's Spring edition of InTouch Magazine. The article featured Ivy grads who who often hear, "You have the best job ever." And Heather can't help but agree: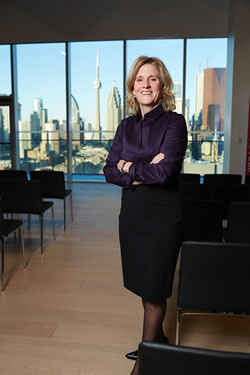 Heather Maclean, HBA '89
Founder & President, ProSpeakers.com
Toronto, Ont.
Few people get to work not one, but two dream jobs during the course of their career. Heather MacLean is one of those fortunate few.
Shortly after graduating with her HBA from Ivey in 1989, MacLean got a job working in sponsorships at Labatt Breweries of Canada and their subsidiary, Anheuser-Busch. In that role, she was lead strategist for major sponsorships with the NHL, NFL, Olympics, Toronto Blue Jays, and more.
"I was travelling the world, going to sporting events, and working in the beer business," says MacLean. But when she found herself out of a job after a maternity leave, she decided to strike out on her own.
In 2008, MacLean purchased a speaker agency, rebranded it as ProSpeakers.com, and built it into one of the top speaker agencies in Canada. MacLean works with political leaders, CEOs, Olympians, and reality stars, connecting them with the world's top brands as speakers and influencers.
A typical week can include meeting a client's private plane prior to an event; discussing programs over breakfast with leading Canadian economists and business leaders; a conference call with Real Housewives of Toronto reality star Jana Webb; overseeing the set-up for a presentation at The Globe and Mail; and attending an evening networking event with Olympians, NHL players, and coaches.
"I always knew I wanted to inspire people and transform organizations," says MacLean of her decision to pursue her dream job. It's the freedom and unpredictability that she appreciates the most.
"Every day, I pick up the phone and something different is going on. Some days it's challenging, but it's always fun. Never a dull moment."
Photos: Nation Wong