Hockey season is well underway, and as you plan your winter events, we have a stellar starting line-up of hockey speakers! Whether you're planning an evening for business executives, a charity fundraiser, or a family-focused community event, we have who you need – Olympians, former NHL All-Stars, and TSN hosts and commentators.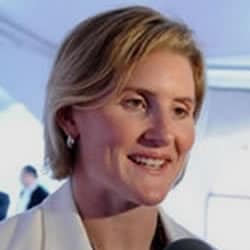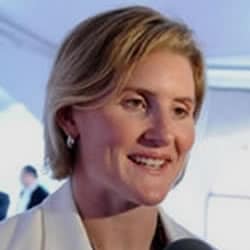 Consider Hayley Wickenheiser: a four-time Olympic medalist, she is regarded as one of the best female hockey players in the world, with an uncompromised determination and dedication to her sport. Wickenheiser has proven to be an elite athlete time and time again. Sports Illustrated named her number 20 of the 'Top 25 Toughest Athletes in the World'. She is also a two-time finalist for the Women's Sports Foundation Team Athlete of The Year and was named among The Globe and Mail's "Power 50" influencers in sport.
However, it's not just her lethal slapshot that is respected by her teammates, fans and peers; Wickenheiser is an award winner, community leader, mentor, history-maker and an accomplished businesswoman. Her passion for sport is paralleled by her drive to give back to the community in several ways, particularly to organizations with a commitment to youth such as KidSport, Right To Play, Dreams Take Flight, Clean Air Champions and Spread The Net. In May 2007, Wickenheiser traveled to Rwanda with a team of Canadian Olympic athletes for Right to Play, an athlete-driven humanitarian organization.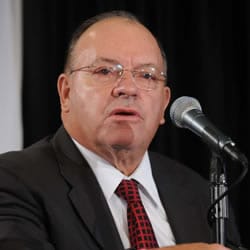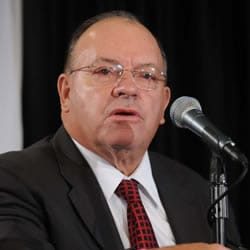 Of course, no one is bigger in the hockey world than Scotty Bowman, the "winningest" coach in NHL history. Bowman made 28 total playoff appearances and won nine Stanley Cups in all. He won the NHL Championship with three different teams, a feat that has not been matched by any other coach in the NHL, NFL, NBA or MLB. He is a living legend in the world of professional sports.
Two Jack Adams' Awards and his induction into the NHL Hall of Fame have endorsed Bowman's skills as a coach. During the 2002 season, Bowman announced he would retire from coaching, but resolved to win the Stanley Cup one last time with the Detroit Red Wings. As a true Scotty Bowman endorsement, his team came through and took home the championship, validating Bowman's extraordinary leadership abilities.
Bowman will inspire your audience to reach new heights of success and learn from his exceptional leadership abilities. It is not only die-hard hockey fans who will appreciate Bowman's mastery on ice; it is also for those companies or organizations who want the insight of a time-tested and proven winner.
One of the country's favourite hockey hosts is James Duthie. In his years at TSN, he has worked in a variety of sports and roles: from CFL to NBA to the evening edition of SportsCentre and now NHL on TSN. He is also part of the CTV/TSN Olympic Consortium – he has covered Sydney, Turin, Vancouver, and later this summer, he will be in London as daytime co-host of TSN Olympic coverage.
Prior to joining TSN, Duthie, an Ottawa native, worked at VTV in Vancouver as both a news and sports reporter. Duthie also spent three years at CJOH-TV in Ottawa as a sports anchor. Duthie has been awarded three Geminis for his broadcasting efforts. Charismatic and sharply witty, he is a favourite among sports fans across the country. He is also the author of The Day I Almost Killed Two Gretzkys, a collection of his sports columns.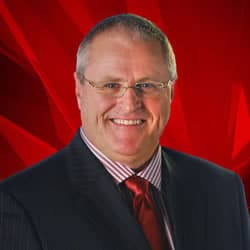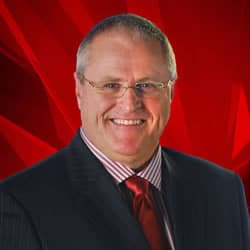 Bob McKenzie is another well-respected sports commentator & analyst, providing insight and commentary for TSN's national NHL coverage. McKenzie also continues to file updates and breaking news for SportsCentre, as well as write his popular Hockey Insider feature on TSN.ca, Canada's leading sports website.
McKenzie has been covering hockey for the past 26 years and is one of the most respected analysts in the business. His unparalleled contacts in the hockey world, combined with an abundance of hockey knowledge and a genuine love for the game, make McKenzie the most well-informed, trusted and connected man in the business. McKenzie's considerable contributions to the game were recognized in 2007 & 2008 when he was selected by The Hockey News as one of hockey's 100 most powerful and influential people.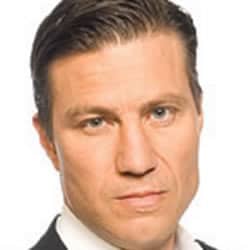 Retired Canadian professional ice hockey left-winger Nick Kypreos played eight seasons in the National Hockey League for the Hartford Whalers, Washington Capitals, New York Rangers, and Toronto Maple Leafs. He is currently a hockey analyst on the Rogers Sportsnet cable television network in Canada.
Kypreos immediately became known as an enforcer at the NHL level, a role he maintained throughout his pro career. In 1994, Kypreos was a member of the Stanley Cup champion New York Rangers. He made his final NHL stop with his hometown Toronto Maple Leafs. As a Leaf, his career ended as the result of a concussion sustained in a fight in a pre-season game in September, 1997. After the injury, Kypreos suffered post-concussion syndrome and was forced to retire.
Since retiring as a player, Kypreos has gone on to greater fame as a hockey analyst for the Rogers Sportsnet cable television network in Canada. He also co-hosts Hockey Central at Noon on The Fan 590 in Toronto and simulcast on Sportsnet. Kypreos has also appeared on Sportsnet's main rival, TSN, for some extra analysis work. Kypreos is a passionate speaker. A teammate once mentioned that he could "talk a pit bull off a meat wagon."
To book any of these hockey greats, or to find out more about our other sports speakers, contact us today: online or at 416-420-4525.
—