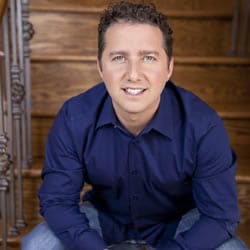 4 Digital Technology and Trend Speakers For Your Every Need!
Looking for expert input as your company explores the ever-shifting digital landscape? Need help navigating change, or learning to think-forward in the new normal of integrated tech thinking?
You've come to the right place!
Prospeakers.com has speakers and experts for all your technology, innovation, and interactive media needs. Consider any one of the following options:
Marc Saltzman has reported on the high-tech industry since 1996 as a freelance journalist, author, lecturer, consultant, and radio and TV personality. His specialties lie in consumer electronics, computers, Internet trends, small-to-midsized business technology and interactive entertainment. Marc is one of the busiest technology experts on the circuit. Speaking across North America on a wide variety of topics, he enjoys talking to groups big or small, consumer- or business-oriented, and ranging from kids to seniors. Along with delivering keynotes, Marc also enjoys moderating panels, delivering seminars and hosting lunch n' learns for smaller crowds.
Marc currently contributes to more than 50 prominent publications including: Gannett, USA Today, Yahoo! (U.S. and Canada), CNN.com, AARP Magazine, and The Toronto Star. He also writes and hosts "Gear Guide," a technology-focused video that runs nationally across Canada at Cineplex Entertainment movie theaters, IMAX theatres and various sister chains.
Jim Harris is one of North America's foremost authors and thinkers on change and leadership. With an uncanny ability to understand and capitalize on where markets and mindsets are going, Harris looks to the future and helps organizations all over the world successfully identify and respond faster to emerging trends. Harris' track record includes identifying the "blindsided" trend that continues to impact organizations today. Seemingly healthy companies can fail to recognize and respond quickly to market changes, resulting in being blindsided by competitors who overtake their market. Before "going green" became part of our everyday lexicon, Harris forecast the shift in thinking and committed to leading a political movement focused on sustainability and ecological wisdom. Harris has represented the Covey Leadership Center as an instructor of Dr. Stephen Covey's Seven Habits of Highly Effective People. He speaks internationally and conducts strategic planning sessions on leadership, CRM, future trends, innovation and strategic planning and has been ranked by Association Magazine as one of the nation's top ten speakers.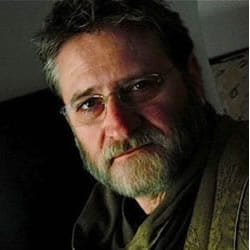 Alexander Manu is a strategic innovation practitioner, international lecturer and author. He works with executive teams in Fortune 500 companies and lectures around the world on innovation, imagination, change agents and strategic foresight. He is a Senior Partner and Chief Imaginator at InnoSpa International Partners, teaches "Innovation, Foresight and Business Design" at the Rotman School of Management, is a Professor at the Ontario College of Art and Design and in Toronto and a visiting lecturer at the Wallace McCain Institute. For over 20 years Alexander has enabled global companies as diverse as Motorola, LEGO, Whirlpool, Nokia, Navteq and Unilever, to develop policies and strategies that address emerging issues through strategic foresight and pre-competitive business models.
Alexander has been a guest lecturer at over 45 distinguished post secondary institutions around the world. A graduate of the Institute of Fine Arts of Bucharest, Romania. (MDA – Industrial Design 1978), he was elected in 1994 an Academician of the Royal Canadian Academy of Arts (RCA) in recognition to his contribution to the development of design and the visual arts in Canada.
Mike Walsh advises some of the world's leading brands and corporations on what's coming next in their industry. Author of the best seller FUTURETAINMENT, he is a leading authority on the intersection of emerging technologies, consumer behavior and fast growth markets. Mike perpetually focuses on the next five years – scanning the near horizon for disruptive technologies and consumer innovations on the verge of hitting critical mass – then translating these into usable business strategies. Mike has been a pioneer in the digital space since the 1990s, running successful start-up ventures as well as holding senior leadership positions in established media organizations. With a background in corporate law and management consulting, he began his career at XT3, a spin out from McKinsey and one of the first digital consulting firms created to help major companies embrace the embroynic Web.
Mike has advised CEOs and senior management teams at multinational companies including: the BBC, Fuji?lm, Richemont, MSN, Star TV, Televisa, Philips, and HSBC. Mike's book, The Divergence (published 2012), charts the rise of online consumers in these emerging markets and shows that tomorrow's Web will be radically different to conventional Western models requiring entirely new engagement strategies. His views have appeared in a wide range of international publications including Business Week, Forbes and Wallpaper Magazine.
If you're interested in having any of these incredible experts help bring fresh vision to your company, call us for more information! 416-420-4525 or be in touch via our site.
For a full list of our digital and technology speakers, click here.
–