Toronto: 416.420.4525
Ottawa:

613.860.4525

Vancouver: 604.420.4545
Business and Economy Speakers
Request Info Form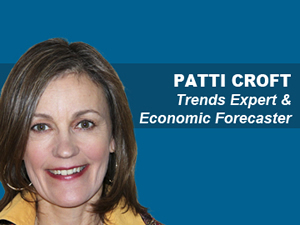 Looking for a Business and Economy speaker?
Select from some of the world's leading business strategists and economic experts who translate research and trends into practical business advantages. Whether you are looking to update your environmental standards, glean from current demographic trends, or hear economic insights, our consultants will help develop your business as you navigate the new economy.
Take a scroll through the speakers below, and click on an image for a full biography and program overview, or request more info from us using the form on the right.
We're here to help! Prospeakers.com has been serving Canadians since 1990 and has a long-standing reputation for excellence in service and a high commitment to finding the best fit for our clients.
Toronto, ON: 416.420.4525
Ottawa, ON: 613.860.4525
Vancouver, BC: 604.420.4545