Toronto: 416.420.4525
Ottawa:

613.860.4525

Vancouver: 604.420.4545
Adventure and Sports Speakers
Request Info Form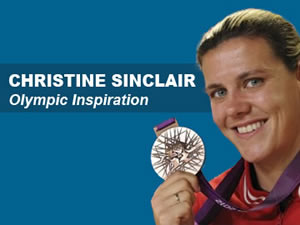 Looking for an adventure and sports speaker?
The inspiring stories of professional athletes, Olympians, adventurers and high-performance experts are sure to bring energy and focus to your group. From coaching & refereeing to mountain climbing, NHL to the Summer Games, these speakers' stories are riveting, amusing, moving and most of all, relevant to our day-to-day lives.
Take a scroll through the speakers below, and click on an image for a full biography and program overview, or request more info from us using the form on the right.
We're here to help! Prospeakers.com has been serving Canadians since 1990 and has a long-standing reputation for excellence in service and a high commitment to finding the best fit for our clients.
Toronto, ON: 416.420.4525
Ottawa, ON: 613.860.4525
Vancouver, BC: 604.420.4545